Three Cal Bears participated in the NFLDraft Combine and all three are primed to hear their name called in the Virtual Draft starting tonight at 5PM PST. Let's take a look at where mock drafts have placed our soon to be Pro-Bears.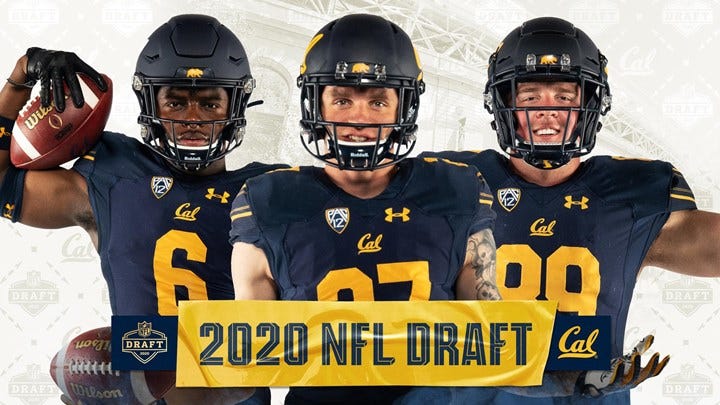 Photo Credit: Calbears.com
CBS Sports released a full 7-Round mock draft and projects S Ashtyn Davis to be the first Cal player off the board in the 2nd-round at number 48 overall to the Jacksonville Jaguars. He is then followed up by LB Evan Weaver in the 5th-round, number 168 overall, to the Philadelphia Eagles after a trade with the New England Patriots.
ProFootballFocus has a 3-round mock draft and has S Ashtyn Davis being selected in the second round and 38th overall to the Carolina Panthers.
Chad Reuter has a 7-round mock draft on NFL.com with S Ashtyn Davis being selected in the 6th-round, number 193 overall, to the Indianapolis Colts. LB Evan Weaver would follow in the 7th-round, number 247 overall, to the New York Giants.
With the draft, mere hours away, Cal fans will be hoping to see some surprises in hearing some of the best players to play at Memorial Stadium, have their name called. We wish nothing but the best for all the Bears tonight and for the rest of the the draft!