Cal Basketball Ends Regular Season with 56-74 Loss to Oregon State
Golden Bears head to conference tournament as No. 10 seed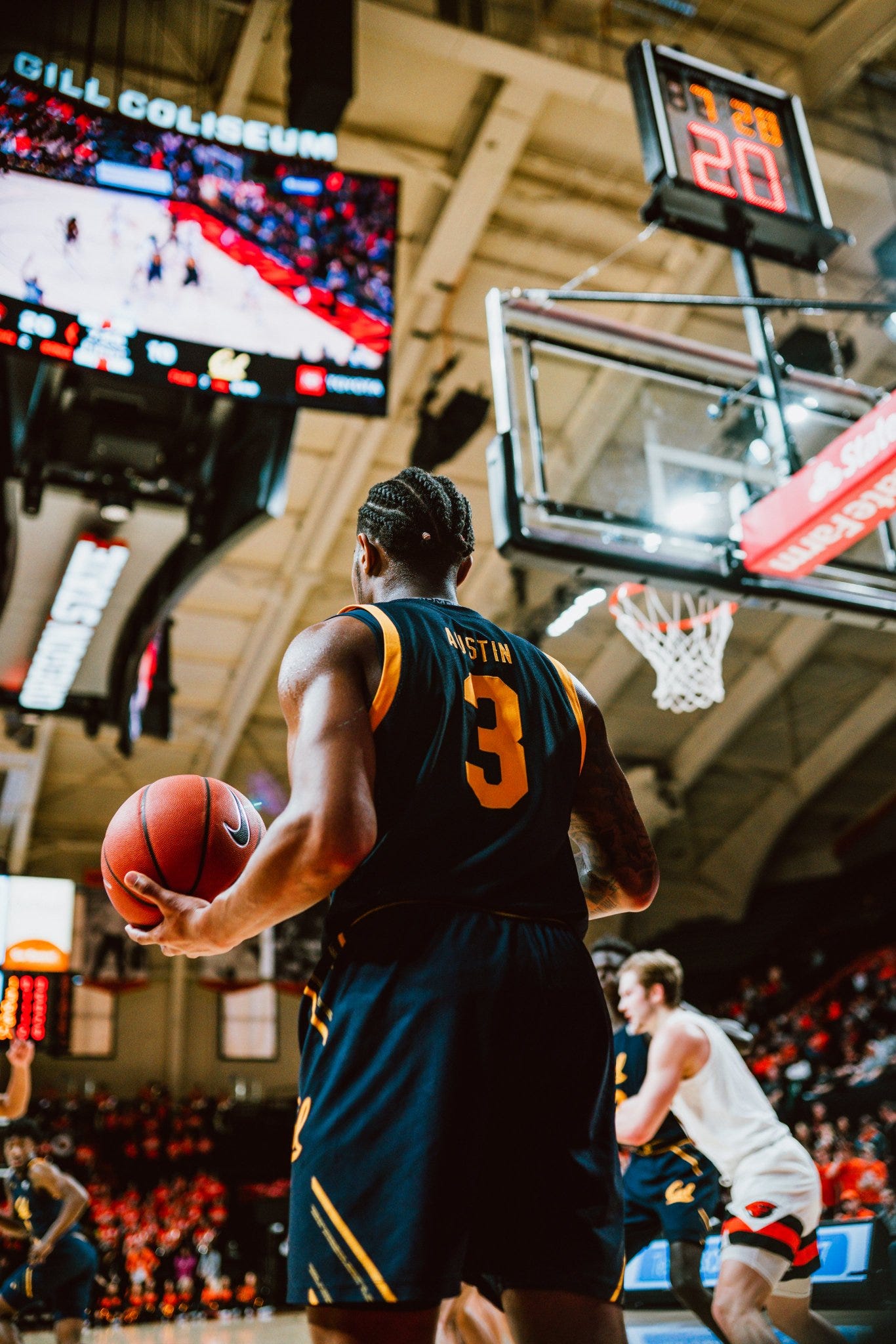 California senior guard Paris Austin finished the game with 18 points, five assists, three rebounds and three steals. (Photo Courtesy Cal Athletics)
Despite the best efforts of Paris Austin and first-year forward Kuany Kuany, the California Golden Bears (13-18, 7-11 Pac-12) end the regular season on a low note, dropping a 56-74 decision to the Oregon State Beavers (17-13, 7-11 Pac-12).
Austin led California in scoring with a season-high 18 points. The senior guard also notched five assists, three rebounds, and a season-high three steals Saturday afternoon. Kuany was the only other Golden Bear to put up double-digits, contributing 11 points — eight of which came from nine turns at the charity stripe — before he fouled out in the first half.
Much to the chagrin of California Head Coach Mark Fox, guard Matt Bradley was his second player to foul out, but not before posting eight points and one block in 33 minutes of gameplay. Bradley earned his fifth foul after blocking an attempt from Beaver guard Gianni Hunt. A post-block taunt by Bradley was called a technical foul in Gill Coliseum. The matchup against the Beavers was only the second time this season the California sophomore failed to score 10 or more points. Before today, he ranked No. 85 nationally for points scored in a game.
The Golden Bears traveled to Corvallis, Ore., seeking their second home-and-away sweep this season. The Berkeley, Calif., side achieved the feat against the Washington State Cougars with a 66-57 victory on Feb. 19, 2020.
Projected to finish the conference dead-last at the start of the season, California finishes in the tenth position, after tournament seeding tiebreakers, heading into the Pac-12 Tournament in Las Vegas. The Golden Bears had the dubious honor this season of having the fifth-toughest schedule in the country, according to the NCAA NET formula, which seeks to determine the strength of schedules among teams.
As a No. 10 seed, the Golden Bears will face off against the Stanford Cardinal (20-11, 9-9 Pac-12), the No. 7 seed, in the first round of the conference tournament on March 11.