Discover more from Write For California
A community for California Golden Bears, about the California Golden Bears, made by California Golden Bears.
Over 4,000 subscribers
The 2020 Preseason Coaches Poll was released today and the Bears received some votes as well. The Bears ended last season at #37 with 4 votes. The Bears for 2020 received 5 votes, leaving them tied at #42 with Tulane in the Coaches Poll. The Bears are one of eight Pac-12 teams that received votes, but behind Oregon, USC, Utah, ASU, Washington, and WSU; Stanford is the one team that received votes, but is behind the Bears.
The complete poll is below. Take a look and let us know what you think in the comments below!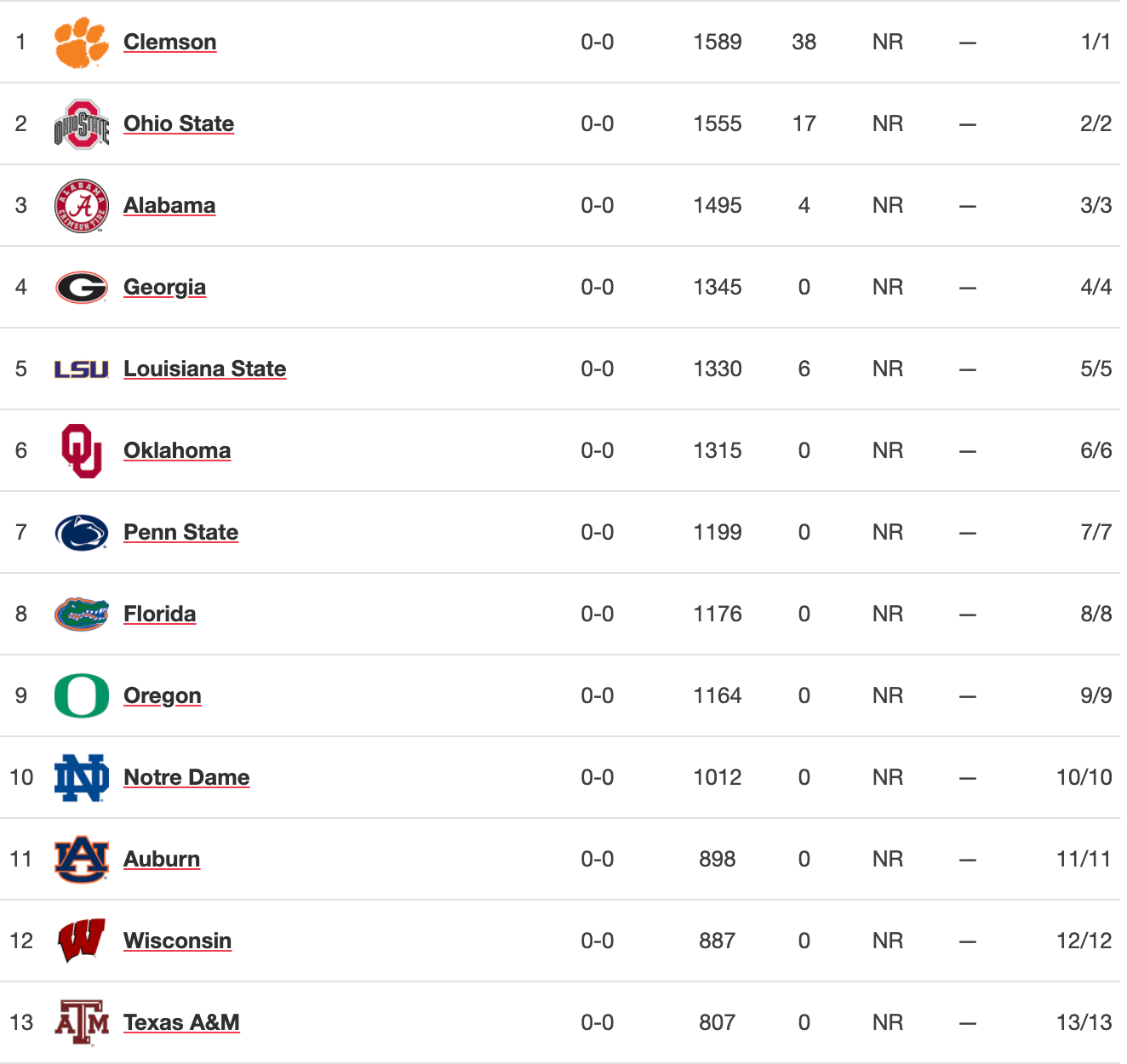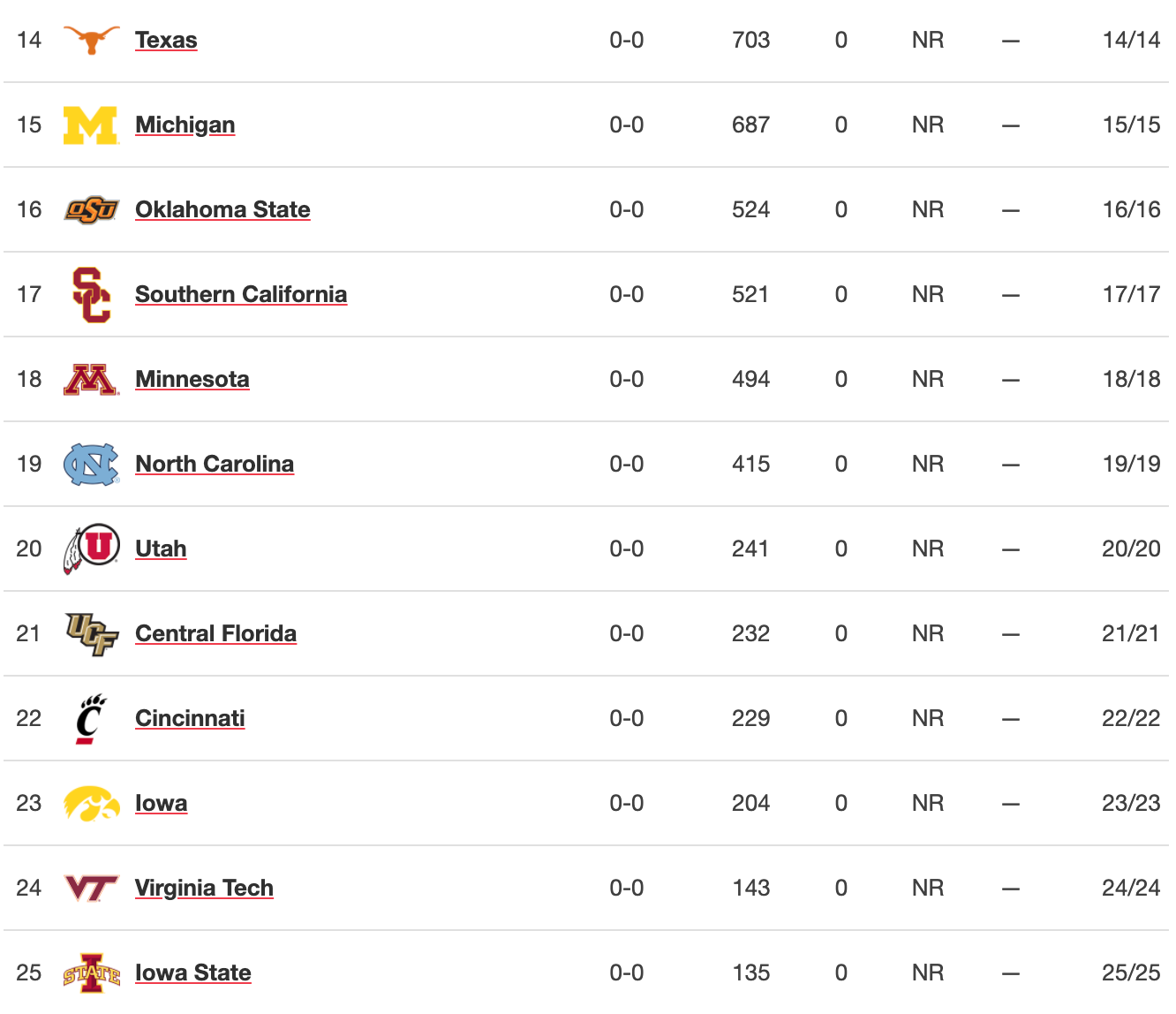 Other Teams Receiving Votes:
Tennessee 111; Boise State 111; Arizona State 88; Kentucky 73; Memphis 71; Baylor 66; Washington 65; Louisville 62; Miami 58; Appalachian State 31; Navy 17; Virginia 13; Air Force 12; Mississippi State 9; Texas Christian 7; Washington State 6; Tulane 5; California 5; UL Lafayette 3; Southern Methodist 3; Nebraska 3; Stanford 2; Pittsburgh 1; Kansas State 1; Indiana 1; Duke 1.