Discover more from Write For California
A community for California Golden Bears, about the California Golden Bears, made by California Golden Bears.
Over 4,000 subscribers
COVID-19 will keep Cal from "fully re-open[ing]" in the fall and may block 2020 season, particularly non-conference games
As the coronavirus continues to run rampant, football looks less likely in 2020.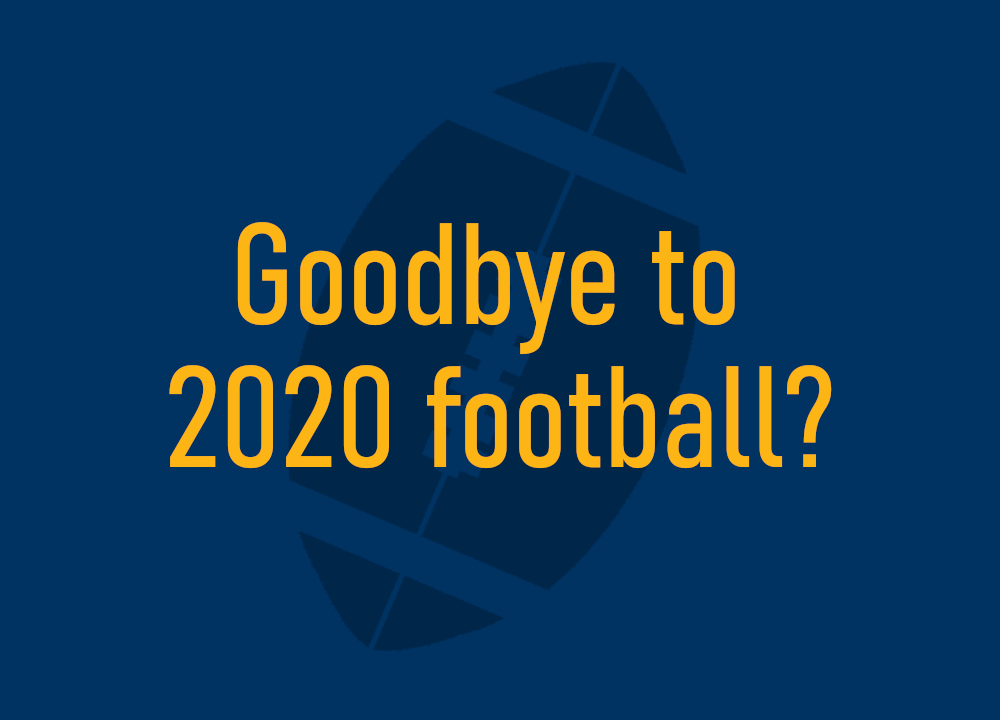 While the prospect of college football in 2020 continues to be shrouded in uncertainty, a good deal of that mystique may be fading away—in a non-football-friendly way.
Stett Holbrook—a UC spokesperson—broke the news in an email that Cal is unlikely to operate as normal for the Fall 2020 semester.
"At this juncture, it's likely none of our campuses will fully re-open in fall," said UC spokesman Stett Holbrook in an email to CBS2. "We will be exploring a mixed approach with some material delivered in classroom and lab settings while other classes will continue to be online."
No one has definitively stated that football is off the table yet, but the College Football Playoff Management Committee has previously emphasized that football and other athletics will not be an option until universities can operate in a way that closely resembles "normal"—so quite different than the model that Holbrook put forth. Per Notre Dame athletic director Jack Swarbrick:
"[It] sort of begins and ends with bringing our students back to campus," Swarbrick said. "It's just hard to figure out how you can say, 'We believe the campus isn't safe for our student body, and oh, we're going to bring one group of students back.'"
In further news that calls into question the possibility of football, Los Angeles County anticipates extending their stay-at-home policy "with all certainty" for three months; presuming this applies to universities, then USC and UC Los Angeles will not open until mid-August, which would basically rule out the possibility of having the players ready to start the season just a few weeks after that.
Speaking of USC, Clay Helton mentioned earlier this week that the conference is internally having conversations about only playing other Pac-12 teams this year. Following that line of thought, our non-conference schedule is certainly looking like it'll get disrupted.
Cal was supposed to start the 2020 season early on Week Zero against the UNLV Rebels (and former–Cal OC Marcus Arroyo) in the new Allegiant Stadium, but we've long known that construction delays have disrupted where UNLV will call home in 2020.
Our Week One opponent (which is slated to be our second game of the season) is the TCU Horned Frogs in a rematch of the Cheez-It Bowl… But due to the coronavirus chaos, TCU is exploring options for a replacement game in case we are unable to play—targeting USC's opponent that week in the Alabama Crimson Tide.
Last on the docket was our FCS game against Beau Baldwin's Cal Poly Mustangs. The bad news continued to roll in yesterday as the whole Cal State University system (which—I hate to break it to the Ridblix Bowl—does not refer to the California Golden Bears) announced their Fall 2020 session will be "largely virtual" unless mandated otherwise by the class. Without students on campus, it seems like quite the challenge to have a football team.
Given the progression of the virus in the nation, I don't think any of this news is particularly surprising; we'll keep an eye on the season and update you as it directly affects the Cal teams.