Discover more from Write For California
A community for California Golden Bears, about the California Golden Bears, made by California Golden Bears.
Over 4,000 subscribers
Cal Football 2010s in Review: The Worst Games of the Decade
Let's unearth some repressed memories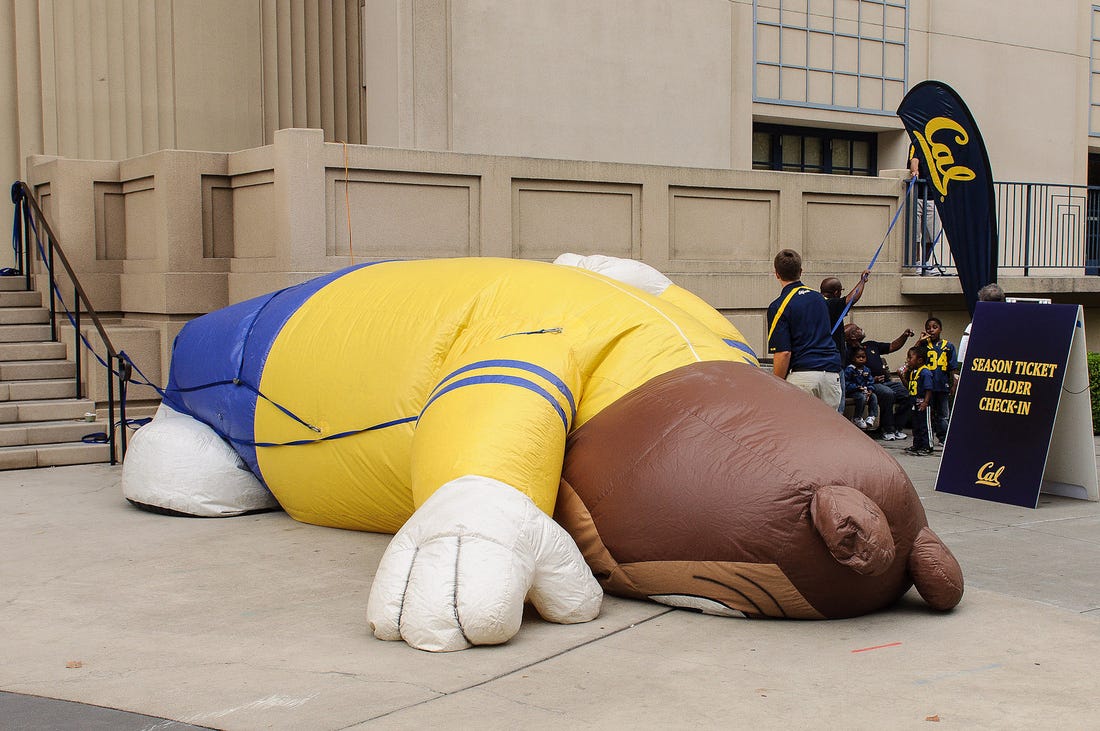 Two days ago we looked back on the best-rated Cal football games of the 2010s. Today we look back on some of the darkest moments of a decade that had an inordinate amount of ineptitude. Offensive ineptitude in 2018 and part of 2019, defensive ineptitude from 2012 through 2016, and all-around, gouge-your-eyes-out ineptitude all throughout 2013. So let's take a look back at the worst of the worst.
As I mentioned in the last article, we have ten years of data from our Rating the Bears series at CGB. After each game the community rated the team on pass offense, rushing offense, pass defense, rushing defense, special teams, coaching, and overall. To identify the five worst games of the decade, I calculated the average score across those seven categories for all 124 of the decade's games.
Before we get to the results, let's take a look at how the Bears fared over the decade. Below I've plotted how the teams' performances waxed and waned over the past ten years. Performances can be quite volatile from game to game, so I've plotted a moving average calculated over a five-game span (those five games include the focal game, the two games before, and the two games after).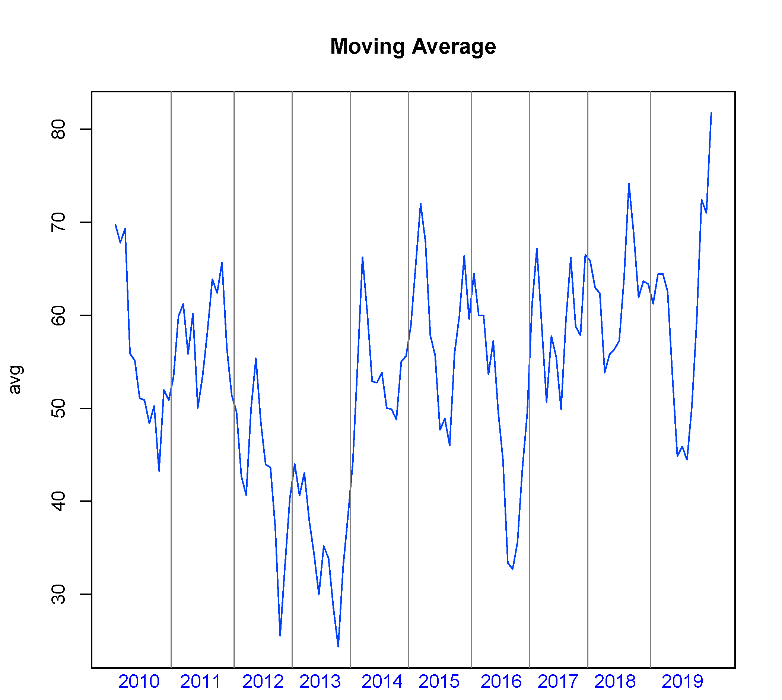 2010 starts off well before some bad performances in the middle and end of the season crater the team's performances. 2011 mostly recovers to respectable levels, but it was an inconsistent year. 2012 begins a multi-year downward trend and 2013 marks the low point of the decade (and, arguably, all of Cal football history). Things improved notably in 2014 and 2015 before another downward spiral happened in later 2016. Interestingly, the Sonny Dykes seasons always seemed to start off much better than they finished. Beginning in 2017, the Wilcox Era was fairly stable, with a general upward trend over time (although that mid-2019 lull was brutal). But we're not interested in upward trends today; we're only interested in DOOOOOOM.
---
#5. "We Won the Second Half" (2010: Cal 14, USC 48)
After ruling the Pac-10 for most of the previous decade, the 2010 USC Trojans were far from Pete Carroll's formidable teams. The NCAA hammered USC with sanctions following the Reggie Bush investigation; the resulting transfer waiver for current players and the scholarship reduction squeezed the roster at many positions. And Pete Carroll was gone and replaced by Lane Kiffin. Coming off back-to-back losses for the first time since 2001, the Trojans looked vulnerable. Meanwhile, Cal had cruised to a dominant 35-7 win over UCLA during the previous weekend. Was this a great opportunity for Cal to end its six-game losing streak (how quaint) to USC? Absolutely not.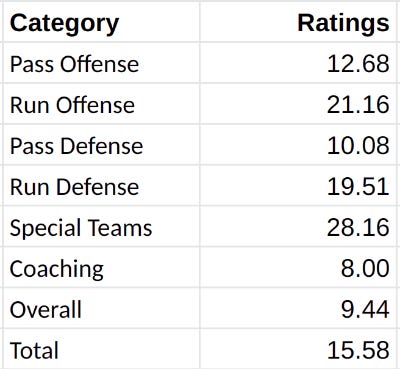 This game was over as soon as it started. USC scored touchdowns on 6 of its 7 first-half possessions and the Bears couldn't even manage to get a first down until the second quarter. Thanks to several turnovers and ineptitude on defense, Cal fell behind 42-0 at halftime. Once USC pulled most of its starters, the Bears began moving the ball in the final 20 minutes. Cal scored 14 points, leading to Tedford's infamous comment: "We came back and won the second half." The absurdity of that statement requires some historical context. From 2002 to 2008, blowout losses were exceedingly rare for Tedford's Bears: there was the 2005 loss to USC when Ayoob was airmailing passes all over the place, the 2006 fiasco in Knoxville when the Bears fell behind 35-0 in front of 6 million howling Tennesseans, and…that's about it. Tedford's teams were always competitive, no matter the opponent. So the concept of "winning the second half" was a laughable contrast to the first seven years of Tedford's tenure.
#4. Bears Shut Out for the First Time in 20 Years (2019: Cal 0, Utah 35)
Unfortunately, Wilcox was not immune from appearing on this list of ignominy. Fortunately, this is his only appearance. Riding a three-game losing streak where the most recent loss was to Oregon State (!), the Bears were obviously overmatched heading into the contest against the 6-1 Utes. It seemed like the entire starting offense was out: Garbers, Modster, Saffell, Daltoso, Crawford, Hawkins. As a result, true freshman Spencer Brasch, bless his heart, was tasked with leading the Bears against a ferocious Utah defense. If our defense could help turn this into a good old-fashioned rockfight, we might have a chance…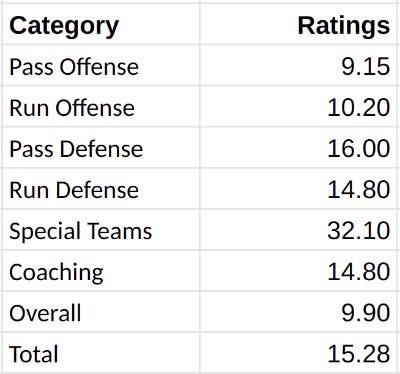 That obviously didn't happen. The Cal defense forced an encouraging three-and-out on Utah's first possession. Utah's next possession began on their own 1-yard line. They drove 99 yards down the field to score, and they went on to score touchdowns on their next four possessions. While this was the worst loss of the Wilcox Era, it was, mercifully, the shortest game of the Wilcox Era at 2 hours and 56 minutes.
#3. A Special Teams Disaster in Salt Lake City (2012: Cal 27, Utah 49)
A mid-2000s meme for Cal football fans was shouting "ALAMAAAAAARRRRR" after special teams blunders. I don't remember exactly when it started, but I suspect it may have been during the 2005 UCLA game. After taking a 14-0 lead in the first 3 minutes, the Bears let Maurice Jones-Drew return a punt 69 yards to the 4 yard line. Naturally, UCLA scored on the next play. The next three punts punts were 30-yard dead ducks launched out of bounds. Cal's first punt of the second half was returned 80 yards for a TD. And after all that disaster on special teams, Tedford faced a 4th and 2 at midfield with 2:30 left in the game. The Bears had a 5-point lead and had run for over 300 yards against the UCLA defense. Obviously the right choice was to run the ball for a first down that would probably seal the game, so naturally we punted it to Jones-Drew again. He only returned it 11 yards, but UCLA covered 75 yards over the next 5 plays and took the go-ahead lead.
That was a fun trip down memory lane. Now, where was I? Right, special teams fiascoes. Alamar finally lost his job after the 2009 season and was replaced by Jeff Genyk. For obvious reasons, GENYYYYYYYK soon became a meme. And the 2012 Utah game was his masterpiece.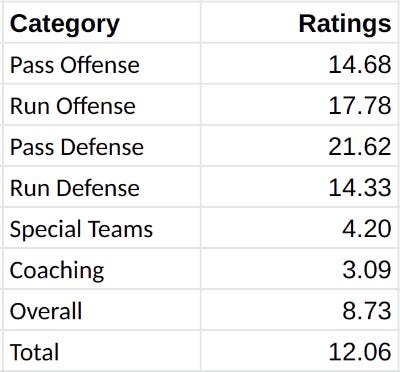 Still adjusting from the transition from the Mountain West, Utah was 2-5 when the Bears visited Salt Lake City in 2012. After kicking a field goal on the opening drive, Cal surrendered a 100-yard return on the ensuing kickoff. Utah climbed to a 42-6 lead before allowing Cal to score its first TD of the game as the clock hit 0:00 in the third quarter. After scoring that TD, Cal kicked off to start the fourth quarter. Guess what happened…Reggie Dunn returns another kick 100 yards for a TD. To cap an absolutely miserable special teams performance, Cal opted for an onside kick while trailing by 22 points with 1:22 remaining in the game. This ended up being Keenan Allen's final play as a Bear, as he injured his PCL on this meaningless onside kick. Oh, and Cal was flagged for an illegal procedure on the play too.
#2. Mike MacIntyre Suggests We May Have Hired the Wrong Coach (2013: Cal 24, Colorado 41)
2013 was a difficult transition year for the Bears and the Buffs, both led by first-year head coaches. Cal interviewed Mike MacIntyre before ultimately deciding to hire Sonny Dykes. Neither had much success in conference play. MacIntyre's Buffs were 0-6, with an average margin of defeat of 34. Dykes' Bears were 0-7 with an average margin of defeat of 26. While neither team was pleased with the season, each would have an opportunity to demonstrate that it hired the right coach. It was a cold, windy, miserable afternoon in Boulder. Although Colorado took a 10-0 lead early in the second, the Bears tied the game seven minutes later. Then things went pear-shaped…
Cal wouldn't score again for another 30 minutes. By then, the Bears had fallen behind 34-10. Like so many quarterbacks in 2013, Sefo Liufau carved up the Cal pass defense. Jared Goff and the Cal offense were unable to get anything done through the air, although Brendan Bigelow and Khalfani Muhammad were able to make the score look more respectable by scoring a couple garbage time TDs. After watching the Bears get blown out by the coach the AD passed on, Cal fans thought they had reached the lowest lows of the Sonny Dykes era. Then the next week happened…
#1. The Biggest Loss in Big Game History (2013: Cal 13, LSJU 63)
The only thing that could redeem that miserable loss in Boulder was a Big Game victory. The Lobsterbacks were one win away from a Pac-12 title game, although they were coming off a loss to USC. So they weren't invincible. It only took them two plays to take a 7-0 lead against Andy Buh's "defense," but Goff went 5/5 for 80 yards to lead the Bears back down the field to tie the game. Unfortunately, that was Cal's last TD of the day.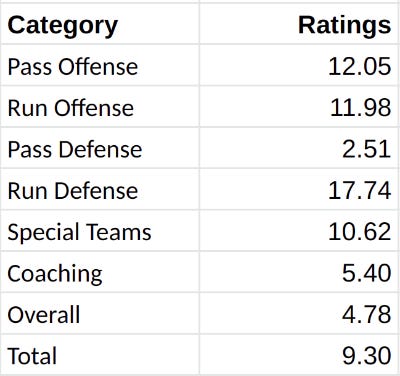 Kevin Hogan threw about a thousand TD passes to Ty Montgomery, and then something named Kevin Crower came out and threw a TD as well. With 2 minutes left in the game. While holding onto a 43-point lead. I don't blame David Shaw—if I were pummeling my rival, I'd continue running up the score. But man, that loss hurt. A 50-point loss to our rival to close out the worst season in Cal football history. It doesn't get much worse than that.
---
Well, that was fun, wasn't it? Some great trips down memory lane. The 2010s were a tough decade for Cal football, but the 2020s look like they'll be off to a good start. If we have a 2020 season…
Until we get some real football to discuss, we'll keep looking back at the 2010s. So far, we have only been looking at overall averages across all our categories. But next time we'll start breaking down individual categories to see how they changed over the course of the decade. Given the seismic shift in coaching strengths and weaknesses over the decade, the results should be pretty interesting.