Discover more from Write For California
A community for California Golden Bears, about the California Golden Bears, made by California Golden Bears.
Over 4,000 subscribers
Cal Rugby Receives Endowment from Alumnus
Cal rugby alumnus Stuart Shiff and wife Josie create 'Mark Bingham Rugby Back Row Endowment'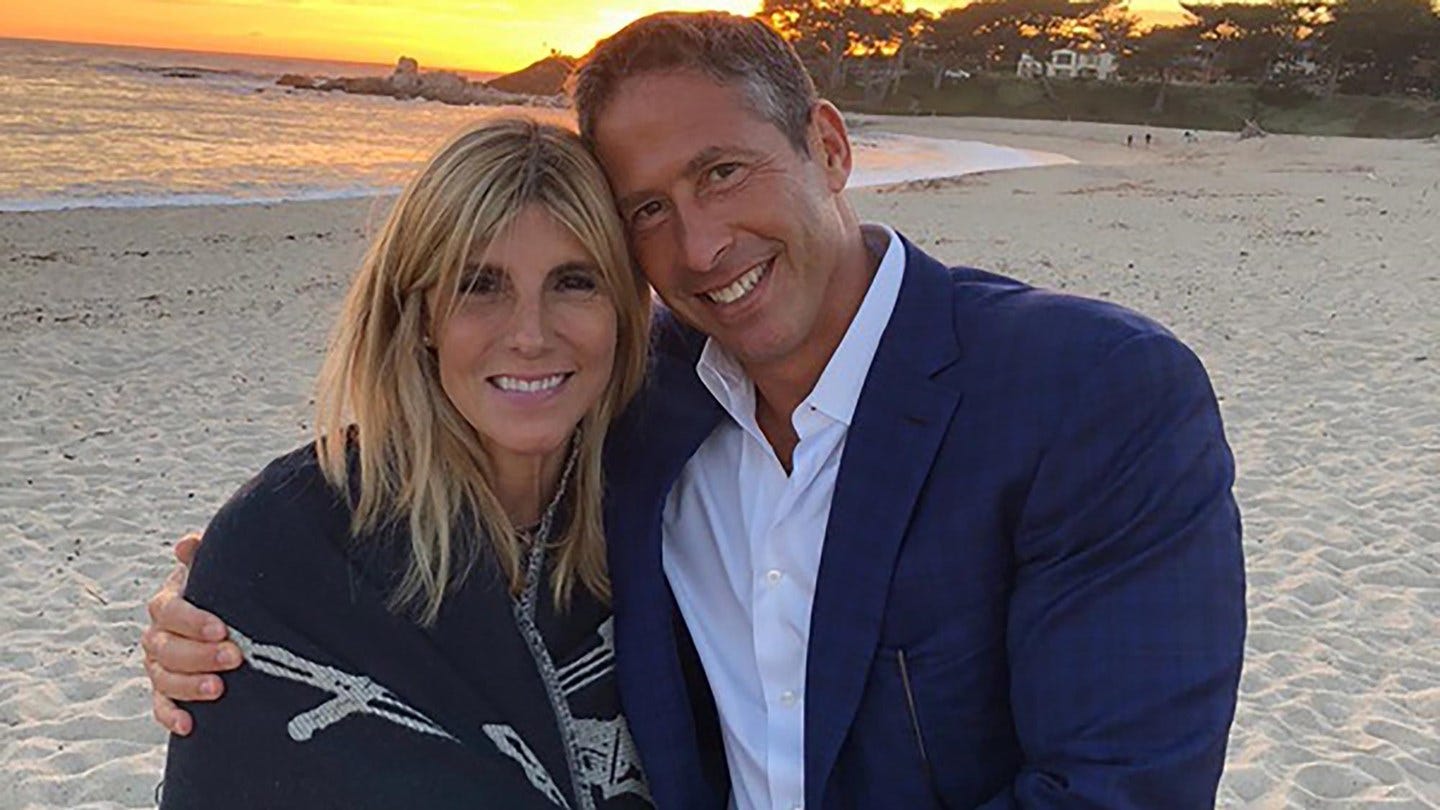 Pictured, from left, are Josie Shiff and husband Stuart (Courtesy: Shiff family via Cal Athletics)
The California Golden Bears rugby team received an endowment of an unspecified amount from California rugby alumnus Stuart Shiff and his wife Josie; the university announced this week.
The Shiffs' gift, the "Mark Bingham Rugby Back Row Endowment," is named in honor of fellow California rugby alumnus Mark Bingham, who lost his life on 9/11. Bingham is known for his role in storming the cockpit of United Flight 93 with three other passengers, which resulted in the plane's crash near Shanksville, Pa.
"What an honor that Cal alumnus Stuart Shiff has chosen to donate to Cal intercollegiate athletics in memory of Mark Bingham. His remembrance of my son's life just could not be more fitting or welcome," Alice Hoagland, Bingham's mother, said in a release prepared by Cal Athletics. "I am very proud of the newly created Mark Bingham Rugby Back Row Endowment."
Shiff, who attended California from 1984-1988, was inspired by Bingham's bravery and shared identities as California alumni and back-row rugby players. As a Golden Bear, Shiff competed as a flanker and was a member of the collegiate national championship teams in 1985, 1986 and 1988.
The two men did not know each other personally. However, Shiff recalled he had originally planned to be on Flight 93 that day: "I get chills to this day thinking about that seemingly inconsequential decision to take the later flight that morning in order to go for a run with a friend in Central Park."
Shiff, the chief executive officer of DivcoWest, a San Francisco-based real estate development and investment firm he co-founded, says his time as a Golden Bear and rugby player impacted his life deeply. The couple's son, Jake, also plays wing for the Golden Bears and will be a junior in the upcoming 2020-2021 season.
"Not only did it teach me about the power of great vision in unifying a group of boys to become a team of disciplined young men, it also showed me what is possible with great leadership. Jack Clark is a mentor of mine to this day, and his ability to instill discipline, values and focus is something that I continue to admire and incorporate into my own company," Shiff said about the head coach of the California rugby team and his time as a Golden Bear.
The gift is the 11th position-related endowment for the California Golden Bears rugby team. The team previously announced eight endowments in 2018, including the Robert J. Paylor Rugby Lock Endowment, made possible by California rugby alumnus Byron Deeter in honor of Robert J. Paylor. Paylor was seriously injured in the Varsity Cup Championship, the national collegiate 15-a-side rugby competition, in 2017.
"We are so appreciative of Stuart and Josie's gift to Cal rugby," California Head Coach Jack Clark said of the endowment. "Mark's sacrifice and heroics are never far from our thinking, but this positional endowment further cements Mark Bingham into the long history of Cal rugby."
The Golden Bears rugby team supports itself through contributions and endowments like the Mark Bingham Rugby Back Row Endowment. The team claims to be financially self-sufficient and independent from financial support from Cal Athletics.