Discover more from Write For California
A community for California Golden Bears, about the California Golden Bears, made by California Golden Bears.
Over 4,000 subscribers
HypothetiCal: What if Cal Football plays as well as we did during the last global flu?
Let's see if history can repeat itself on the football field.
I'm not going to mince words about it—the world is in a dark, shitty place right now thanks in part to a global pandemic. With over 124,000 deaths in the US and over 480,000 total (at the time of this writing), this is literally (and hopefully) a once-in-a-century event as a virus hasn't resulted in this many fatalities since the Spanish flu, which killed 675,000 in the US and roughly 50,000,000 worldwide per the CDC and started in 1918.
This is serious stuff (so wear your goddamn mask) but I turn to levity in times like these—not because the matter at hand isn't serious, but as a respite from the storm. So, if you feel comfortable with a lighter mood that isn't trivializing the matter at hand, let's take a look at what we might expect from California Football in 2020 if history should repeat itself.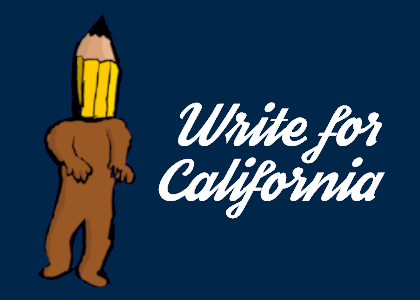 The set-ups leading up to the 1918 and 2020 seasons have their similarities.
When California took the field in 1918—the first season since their flu struck the world—the Golden Bears were led by a coach in just his third year here. If we can play in 2020, then we would be led by a coach in just his fourth year here.
Before their flu season (i.e., in 1917), those Bears finished the year second in the five-team Pacific Coast Conference (which included Oregon, Oregon State/Oregon Agricultural, Washington, and Washington State). Before our flu season (i.e., in 2019), the Bears finished tied for second in the six-team Pac-12 North division (which included the four aforementioned teams and Stanfurd).
Those old-timey Bears were led by Andy Smith, now revered as perhaps the greatest head coach in the history of our program. Prior to his flu season, he amassed a record at California of 11 wins and 9 losses (with 2 ties); prior to Justin Wilcox's flu season, he has 20 wins and 18 losses—almost the exact same win-loss ratio ratio as Smith.
The team that suited up in blue and gold in 1918 took the ball and… mainly punted it. Like many other teams of that era, our offense is described as the "short punt" style, in which teams mainly punted the ball away. Our new OC—Bill Musgrave—is a bit of a throwback as he hasn't coached the college game since 2002, but I just don't see him taking the DeLorean all the way back to the black-and-white short-punt days. But the principle behind the "punting is winning" offense is to rely on your tough defense and mistakes from the other team to get into scoring position—and having a tough defense certainly fits the Wilcox style.
So, what was Smith able to accomplish in the 1918 season? They scored an average of 23.2 points per game—which is actually higher than we managed last year, despite the landscape overall trending towards more offensive firepower. The key difference is that they basically allowed one touchdown per game compared to us allowing three touchdowns per game last year.
In 1918, Cal played two of our now–in-state rivals. In a non-conference game, we defeated USC 33–7 in front of a crowd of 10,000. While it's probably impossible for a crowd that size in 2020 (and it won't be because of K-pop stans getting in the way), it also feels a bit impossible to beat USC by that kind of margin—we haven't beaten them by more than one score since 1991. We defeated Stanfurd to the beautiful tune of 67–0, but it's not considered an official part of Big Game lore as their players were "composed of volunteers from the Student Army Training Corps stationed at Stanford, some of whom were not Stanford students". If we could recreate this result, then we'd not only keep the Axe safe at home, but we'd own the record for largest margin of victory in the Big Game.
The vintage Bears went 7–2 and won the PCC after an undefeated run in-conference (with a whole whopping two games). If we can follow this model in 2020, does this mean we'll match their seven games wins—while losing six—to take a step back compared to last year? Or will we take the other extreme and lose just two games—winning somewhere between 11 and 13 games? Or will we fall in between, matching ratios with a 10–3 season for a 76.9% win rate to mirror 1918's 77.8% win rate? Will we run through the conference unscathed and undefeated or struggle to muster up just two wins?
Andy Smith is a member of the College Football Hall of Fame and a Cal legend with a 74–16–7 record in Strawberry Canyon. I don't think any of us would mind if Wilcox is able to match that.