Discover more from Write For California
A community for California Golden Bears, about the California Golden Bears, made by California Golden Bears.
Over 4,000 subscribers
Monday Grab Bag: Just two months from football . . . in theory
62 days left to decide what the 2020 season looks like, if it does indeed happen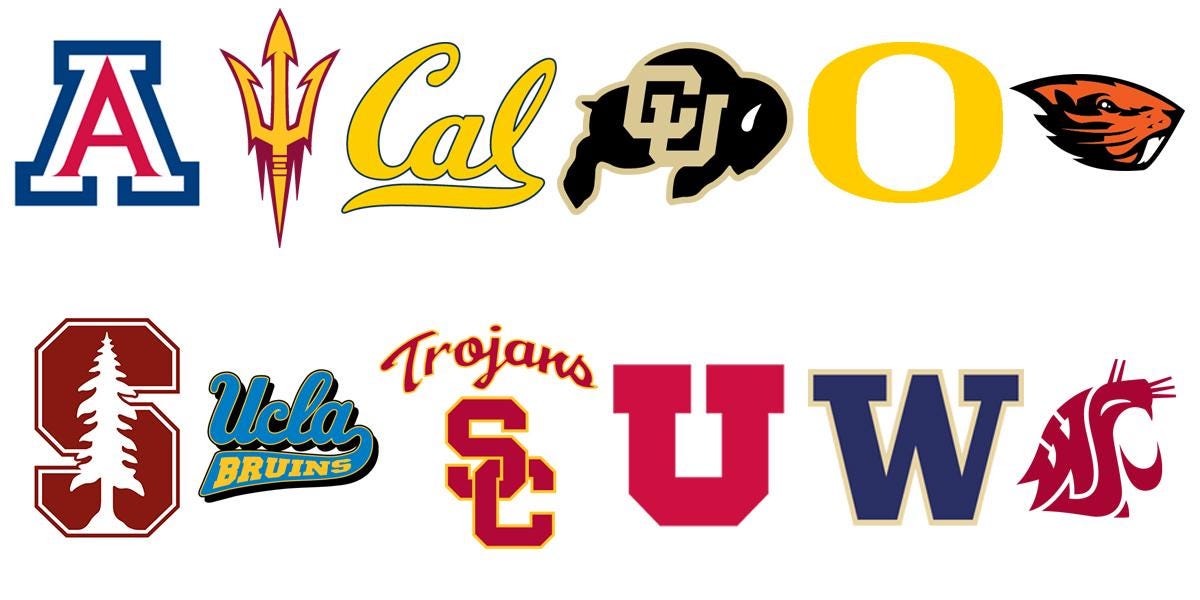 If you're reading this on Monday, June 29th, then we are exactly two months away from Saturday, August 29th, when the California Golden Bears are scheduled to face UNLV in the-city-that-stole-the-Raiders-from-Oakland.
Of course, with COVID-19 cases continuing to rise at an alarming rate, there's still no consensus on what the 2020 season might look like. The Athletic interviewed NCAA head Mark Emmert, and the information they got was necessarily inspecific:
"I certainly think that sitting here today, there will be football in the fall," Emmert said. "The situation is obviously very, very fluid. What we do know for sure is that whatever occurs, it's going to be different. We're not going to be able to have football in the same way that we're accustomed to seeing it year in and year out. It's all going to come down to whether or not it can be done in a safe fashion."
I suspect the NCAA's plan is to expect and plan to play football games, until the news gets too bad and the time for improvement is so short that cancellation is the only choice. But how bad does it need to get is a big question with lots of room for debate. Check back in late July, I guess.
Pointless ranking of the week: Pac-12 mascot logos
Since apparel contracts are in the news, this seems like an obvious subject for a pointless ranking. For the sake of simplicity and fun, I'm focusing on mascot logos rather than the mostly uninteresting lettered logos. Of course, every program has multiple different mascot logos, so I just picked the one that is either the most common or most interesting. Feel free to criticize my lazy, unscientific approach to this critical task in the comments!
Sparky is the alpha and the omega of Pac-12 mascots. Abandoning his perfection for stylized pitchforks is shameful.
Washington State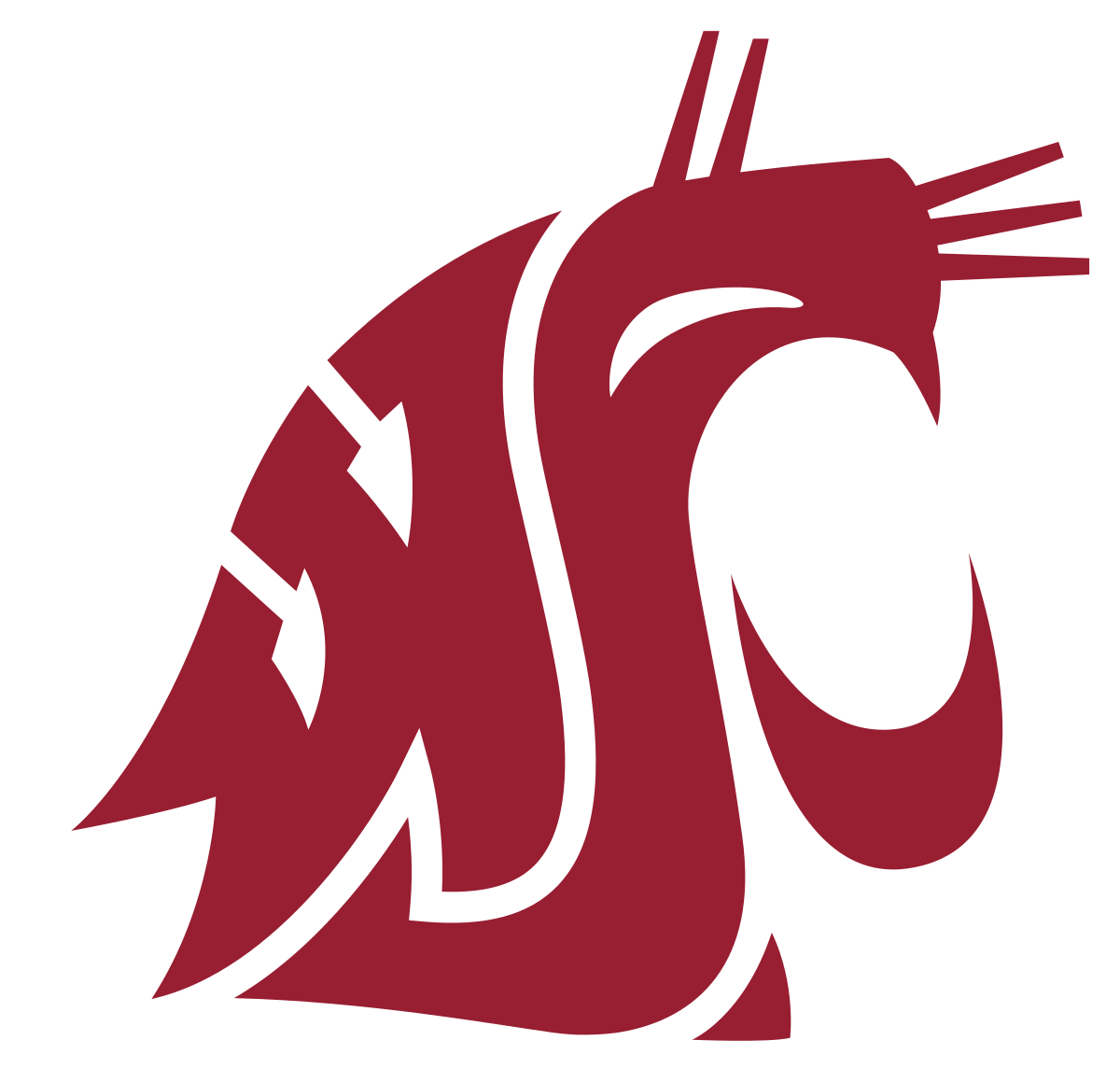 I said I'm sticking to mascot logos over lettered logos, but Washington State wins by refusing to pick between the two. A cougar is a pretty boring mascot, but damned if the graphic designer who made this logo found a way to make it interesting . . . though I'm curious about the font type that has whiskers on the S.
Oregon State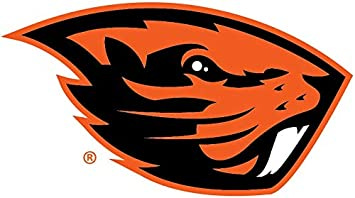 One of the few new-wave sleek, simplified mascot designs that holds up well, Benny the Beaver is a steely eyed missile man. Kinda makes a Beaver seem scary without trying to make him look scary.
Arizona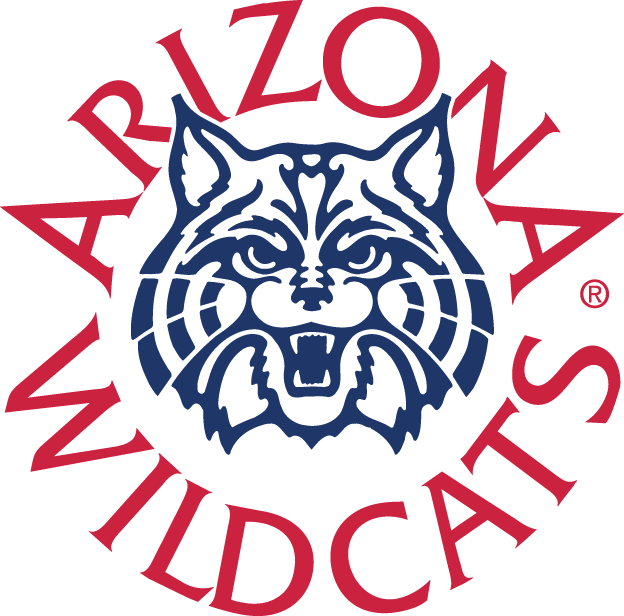 This feels too high for a logo that you hardly ever see, but Arizona's wildcat logo is a good middle ground between simple and detailed, fierce-but-not-trying-too-hard. Way better than their boring old A.
USC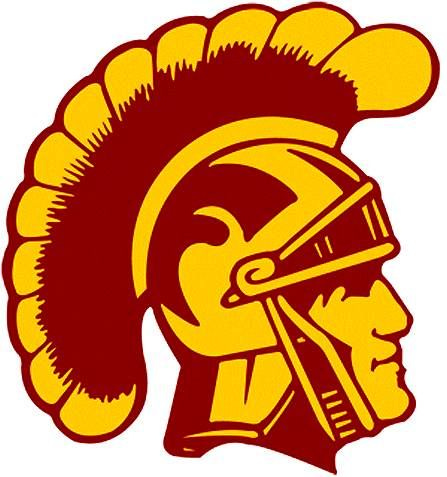 I mean, I hate it on principle, but it's well designed and screams college football.
Washington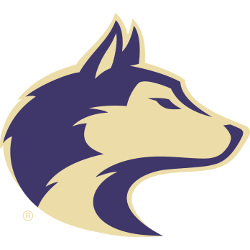 It's . . . fine. Overly simplified for my taste. Kinda looks like he's bored watching Washington play, and he's getting distracted by the churro guy in the stands or something.
UCLA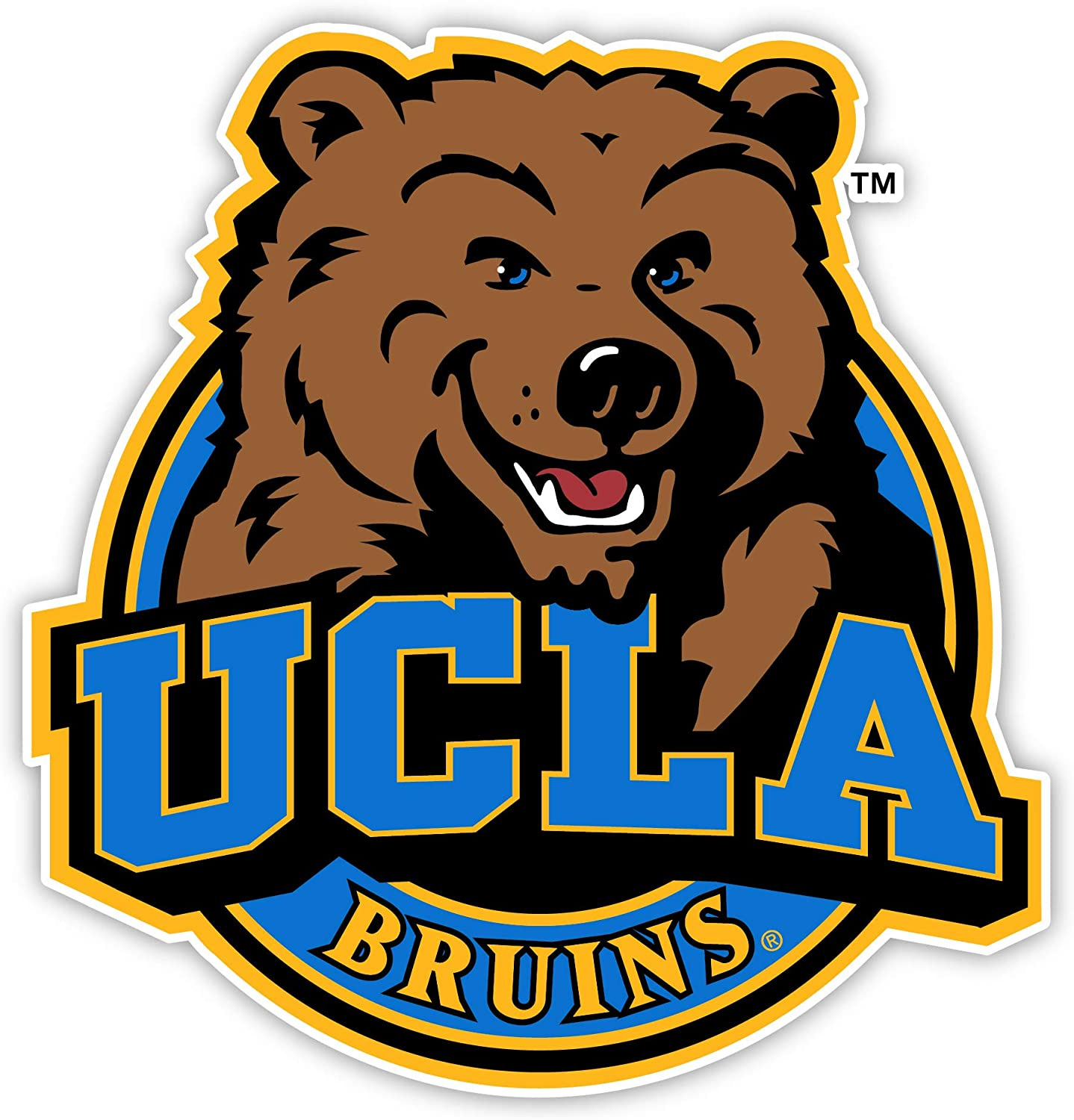 Ultimately inoffensive, and I guess taking a Bear and giving him a Yogi-esque grin fits with the whole Bruin ethos.
Colorado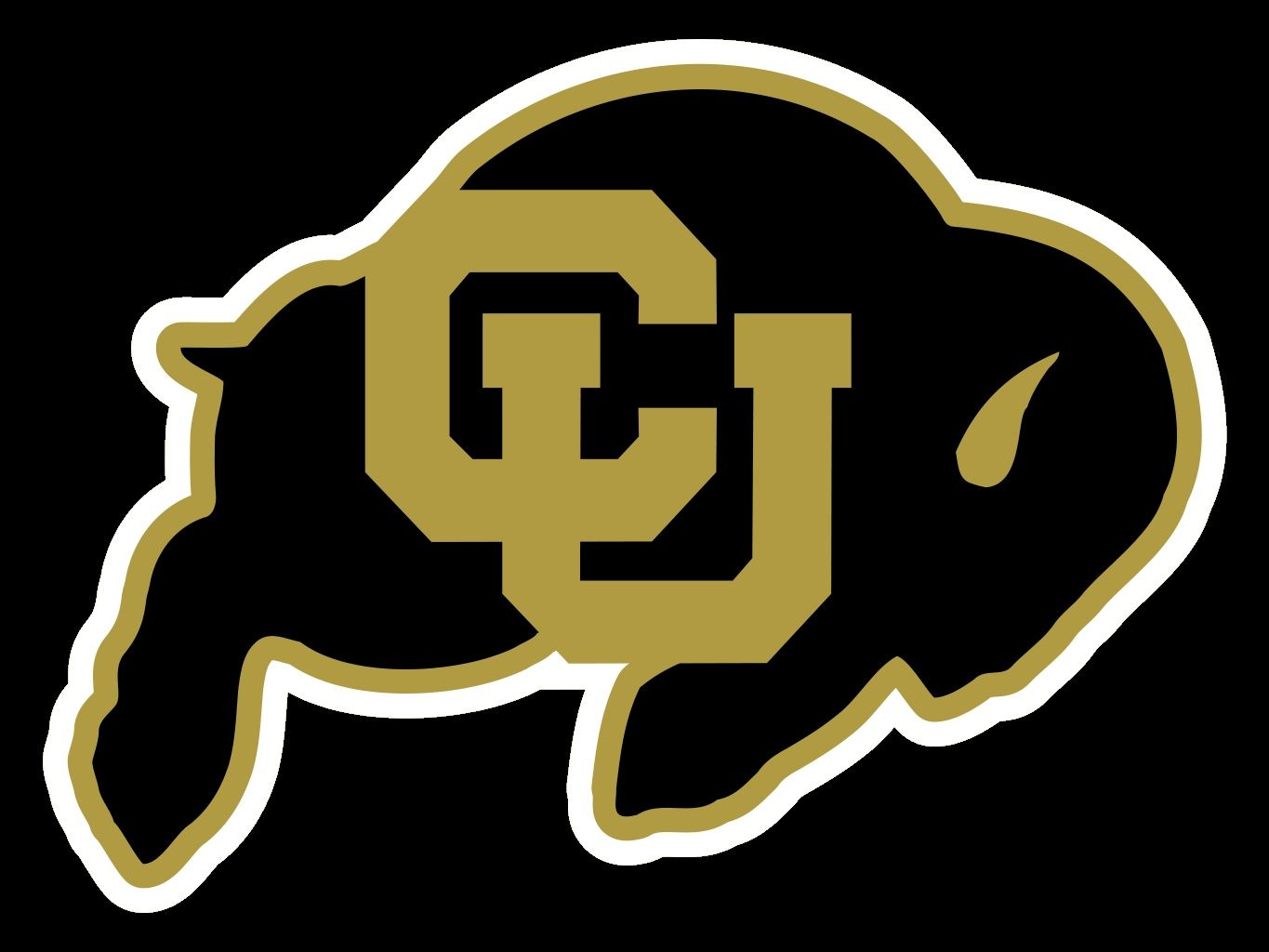 Maybe this is an unfair punishment, but compared to the majesty of actual, real-live Ralphie, Colorado's logo seems so underwhelming. Maybe there's just no good way to capture the power of a buffalo in a logo, but this always makes a powerful animal seem so small.
Utah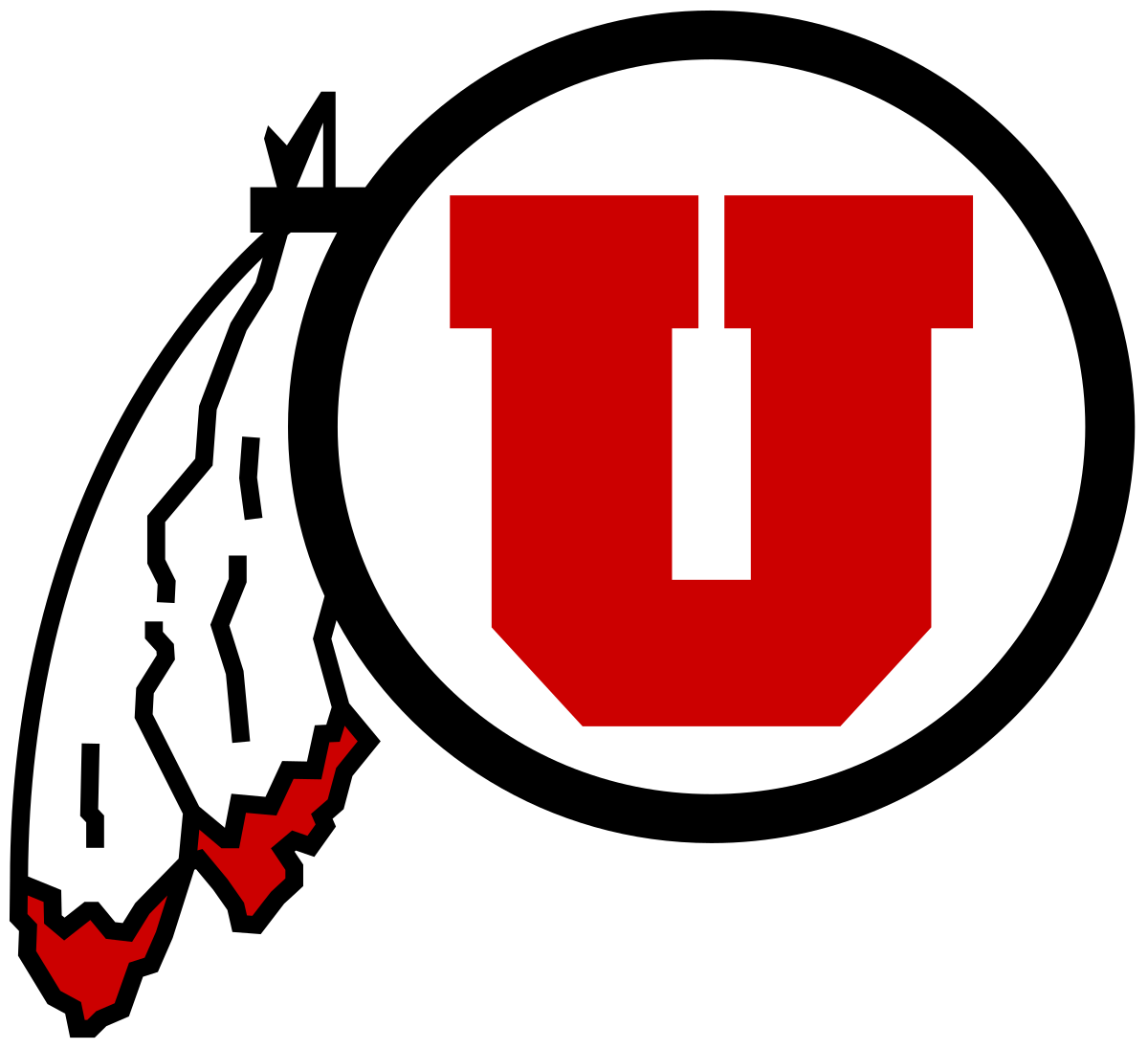 Just not a lot you can do, logo-wise, with the Utes, which makes Utah's logo sensible but uninteresting and forgettable.
Stanford
You can certainly credit Stanford for consistency, as this is the only post-Stanford-Indians logo I'm aware of them having. Redwoods are cool but don't really make for a thrilling logo. This is what happens when you give up a bad mascot and replace it with nothing.
No Ranking: Oregon
Oregon could do so many interesting things with a Duck, but since their Nike-fication they've largely abandoned the Duck part of their name by instead focusing on the O, while adding weird steel wing accents to the whole thing. I guess I could've used Oregon's old school logos, though those were very intentional Donald Duck ripoffs.
This week in the dying NCAA
If you ever needed evidence that the NCAA is a cartel designed to protect the profit interests of the status quo and not an entity looking out for the welfare of those subject to the rules . . . well, look no further:
Some schools are testing every player every week. Some schools aren't testing unless players develop symptoms. And some schools are requiring players to sign waivers, raising concerns among parents of hospital bills and legal liability in the event their sons develop severe symptoms of covid-19, the disease caused by the coronavirus.

"It just seems like everyone's freelancing," Hamilton said. "The NCAA has rules and guidelines for everything under the sun. . . . How are they not making any rules for this?"

NCAA President Mark Emmert declined an interview request this week. In an email, NCAA spokeswoman Stacey Osburn directed a reporter to the association's coronavirus Web page, where it is publishing recommended — but not required — guidelines.
My guess is that eventually the NCAA will probably develop some rules for their member institutions, if only to protect themselves from legal liability. Still, if we're all going to pretend that a season is actually happening, the clock is ticking.
Meanwhile, last week I obliquely referenced the NCAA's dead-in-the-water lobbying efforts in congress. Marco Rubio's 'Fairness in College Athletics' act isn't a particularly accurate name, as Forbes quickly points out:
From its name, this bill would seem to protect the interests of college athletes. But in substance, the bill would actually limit college athletes' economic freedoms—especially in California and Florida . . . while California and Florida's new Fair Pay to Play laws would allow college athletes to sign endorsement deals with all types of companies, Rubio's bill, which would pre-empt state law if passed and legally enforceable, would allow the NCAA to determine what types of deals to allow. 
To further drive home the point that this is legislation that was probably written by the NCAA for whichever senator was willing to act as a Trojan Horse, the NCAA released a statement praising the bill. I received the following text from the Pac-12 in my inbox:
We appreciate that thoughtful members of Congress such as Senator Rubio are seeking a uniform, national solution to empower student-athletes to benefit from their Name, Image and Likeness. To prevent an uneven system of state laws, a national system is necessary along with protection to implement and enforce NIL rules.

Sen. Rubio recognizes that objective, and we look forward to working with him and additional legislators on a national NIL solution that is universal, enforceable, fair to all student-athletes and compatible with the educational premise of the uniquely American collegiate model.
This made me laugh darkly. The statement implies that there are other members of congress supporting the bill, which isn't the case - there are no co-sponsors to Rubio's bill and opposition to the current model of NCAA business is bi-partisan. But it was amusing to see it confirmed that the Pac-12 as an entity is still a loyal NCAA soldier right to the bitter end.