Pac-12 Commissioner Larry Scott may be on the hot seat
Conference 'CEO Group' reportedly considering buyout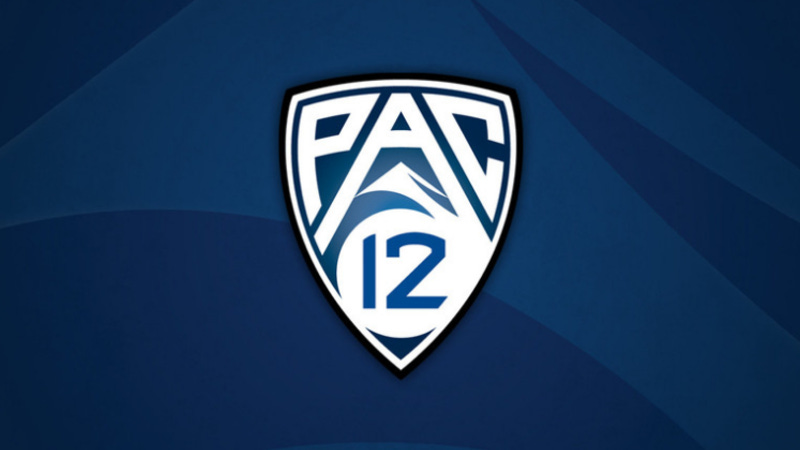 Pac-12 Conference Commissioner Larry Scott may be on the hot seat.
The chancellors and presidents of Pac-12 Conference member-universities, collectively called the Pac-12 CEO Group, are reportedly considering an early termination of Scott's contract, which is due to end in the summer of 2022.
John Canzano of The Oregonian was first to report the news, citing an unnamed "high-level" conference administrator Monday.
"There's serious talk amongst the Pac-12 CEO Group to end his contract ahead of the expiration date to have a fighting chance to save the Networks," the source told The Oregonian, referring to the conference's Pac-12 Networks cable and satellite television network.
A buy-out of the commissioner's salary would cost the conference almost $10 million at a time when its budget is in dire straits. The conference's budget for the upcoming year is 9% lower than the current year, and the Pac-12 Networks laid off 8% of its employees and reduced the pay of the surviving staffers in April. The new personnel policy changes at the television networks followed hiring and travel freezes the conference implemented earlier this year.
Last week, the Pac-12 Conference cut salaries across the conference and Pac-12 Networks, which the conference owns and operates, for employees paid $100,000 or more in annual salary in response to the ongoing coronavirus pandemic. A leaked email to conference staff said the pay cuts, between five and 10%, were effective immediately and would last for the next 12 months. As a part of the austerity measures, Scott's salary was also decreased by 12%. Previously paid $5.3 million a year, Scott is the highest-paid conference commissioner in the country.
But the Pac-12 CEO Group may be willing to pay ahead of potentially make or break negotiations with television broadcasters.
The conference's media rights contracts expire in 2024. A new contract could enable the Pac-12 Networks to enjoy a wider reach, benefiting the conference's member-universities in increased air time, and perhaps most importantly for the Pac-12 CEO Group, richer revenue shares.
The Pac-12 Conference lags behind other major "Power Five" conferences, and the Pac-12 CEO Group may hope a new face or strong negotiator could be just what they need to secure a better deal.
Adding to existing woes, the Pac-12 Conference's performance in football and men's basketball has been lackluster recently. Conference programs have missed out on the College Football Playoff and other major post-season football bowl games and deep runs in the NCAA Men's Division I "March Madness" basketball tournament and the increased revenue they generate.