Discover more from Write For California
A community for California Golden Bears, about the California Golden Bears, made by California Golden Bears.
Over 4,000 subscribers
Pac-12 is reportedly "strongly" considering alternatives and changes to 2020 football schedule
Some information on contingency plans that the conference is putting in place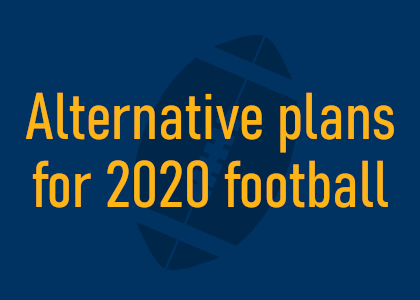 Despite the coronavirus being a very real and pressing threat, some reports suggest that Power Five conferences are not planning for the possibility of postponing the season to the spring. For all the flak the Pac-12 gets for poor management, the good news is that the conference is reportedly planning several possible alternatives, per Bruin Report Online.
The Pac-12 is now again strongly considering an altered schedule and even the postponement of the football season until spring, according to sources.

Pac-12 programs have been notified by the conference that, if the fall schedule were played, it very well could consist of only conference games, eliminating the non-conference season.
According to the report, there are several possible scenarios being discussed, including:
Play as currently scheduled

Play in fall, 10 games (nine currently scheduled conference games and one non-conference game)

Play in fall, 11 games (all conference games)

Play in the spring
The strategy to eliminate non-conference games (either two of three or all three) is to focus on the "important" conference games and reduce the risk resulting from increased travel and exposure. If two are removed, then those weeks would be converted to bye weeks; California is currently set to face UNLV, TCU, and Cal Poly and there is no indication which game would be retained, but I would be inclined to guess it would be the Cheez-It Rematch for the increased publicity and to stay in the Power Five (see the next paragraph).
If we were to switch to an all-conference schedule, then Colorado and Arizona would be added to the schedule—two of the teams looking to be closer to the bottom of the conference than the top. Replacing the non-conference games with Pac-12 games is primarily because non–Power Five teams have smaller budgets and consequently may have fewer safeguards and less protection against the virus.
The last option is fully postponing the season to the spring in hopes of the situation improving or a vaccine becoming available; this proposal may introduce difficulties as NFL-eligible players may opt to remove themselves from the team to focus on draft prep or protect themselves from injury.