Discover more from Write For California
A community for California Golden Bears, about the California Golden Bears, made by California Golden Bears.
Over 4,000 subscribers
Worst case: Cal vs. Cal Poly football: Return of the Beau
Beau Baldwin was biding his time. Learning, scheming against the defense he admired.
With no Pac-12 Football in 2020, Write for California will instead be covering a mock season. In place of our standard game previews, we will start our pregame "coverage" with fictitious contrasting best- and worst-case scenarios for each game (inspired by Ye Olde ESPN Pac-12 Blog) had COVID-19 never cursed us. The week will culminate in a video game simulation on Saturday (with commentary by Rob Hwang and Trace Travers) and a game recap by Nick Kranz on Monday.
---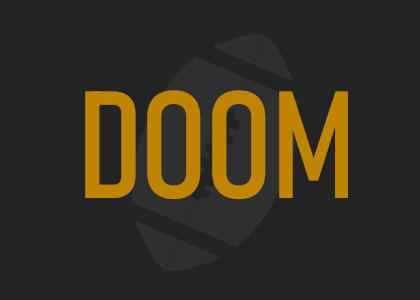 What a win, it had all the turnovers, mind-boggling decisions on passing plays, but 4 times the points and 5 times the yards for each side of the ball. Like one cannot walk into the same river twice, one cannot witness the same Cal vs. TCU game twice. In the case of Beau Baldwin, he will walk into another iteration of the Cal defense and wants to prove once and for all that he can scheme an explosive offense. Who better than against his own defensive-minded ex-HC?
First and foremost, Chase will continue to channel the spirit of Rex "Sex Cannon Dragon" Grossman and chuck it deep, and chuck it often.
(Fun fact: in 2006 Rex Daniel Grossman III authored the most volatile QB season with seven 100+ QB rating games, as well as one of the rare 0.0 QB rating game!)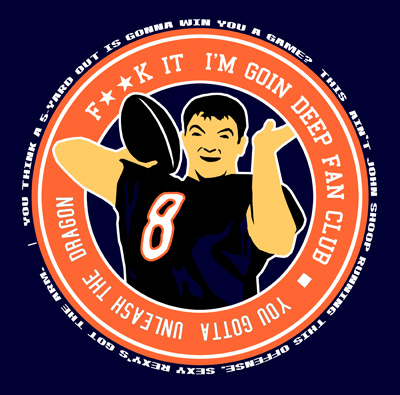 The issue with this approach that it can produce scintillating yards and touchdown numbers while also improving the draft stock of opposing DBs by giving them a chance to pad their INT stats. This will continue, with Chase's arm providing >60% of the plays, most of them going deep, some of them being touchdowns, and some being interceptions. Expect +400 yards passing with at least 3 TDs and 2 interceptions.
On the other side of the field, the struggles of the defensive backs continue with Beau being able to scheme enough deep plays exploiting the still jelling Cal defensive backfield. Cal Poly offense plays like mad, trying their best to exploit the gaps in the defense that Beau has been dreaming about exploiting since his first scrimmage against the Cal defense. Despite the best efforts of the Cal DL, the whole defense finds itself having to chase the Cal Poly wideouts down the field.
We win, of course, the talent gap between the CalPoly defensive backs and Cal WRs was wide enough to score points in a very un-Wilcoxian shoot out against an FCS opponent. What is the true loss is the collective sanity of Cal fans who will now fret about the return of the high scoring Cardiac Cal, worried about whether the freewheeling ways of the offense could survive the upcoming encounter with the stout Utah Utes defense.
Maybe some rivers are the same every time Oski enters them.
---
2020 Cal worst-case season
UNLV: W 24–17
TCU: L 10-14
Cal Poly: W 35-28
Utah:
Washington State:
USC:
Oregon:
Oregon State:
Washington:
Arizona State:
Stanfurd:
UC L.A.:
Win-loss: 2–1
---
This is a completely fictional account of the 2020 California football season had it transpired without COVID-19. All commentary, criticism, etc. of any player, coach, or figure is based on this total hypothetical and is not an analysis or indictment of the actual individual.
---