Discover more from Write For California
A community for California Golden Bears, about the California Golden Bears, made by California Golden Bears.
Over 4,000 subscribers
Worst case: Cal vs. Utah football: Undefeated Utes
With no Pac-12 Football in 2020, Write for California will instead be covering a mock season. In place of our standard game previews, we will start our pregame "coverage" with fictitious contrasting best- and worst-case scenarios for each game (inspired by Ye Olde ESPN Pac-12 Blog) had COVID-19 never cursed us. The week will culminate in a video game simulation on Saturday (with commentary by Rob Hwang and Trace Travers) and a game recap by Nick Kranz on Monday.
---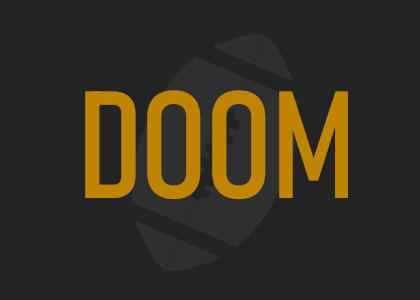 What a win, Chase Garbers and the rest of the team have been under the NCAA scope for doping allegations due to the remarkable performance by the offense and defense. During the week of prep, the team really jelled together to avenge the 35-0 loss the year before.
Kyle Whittingham does what Kyle Whittingham does with his team. Produce a fantastic DL and overall defense that suffocates the opponents with a disciplined pass rush and skimpy secondary. Despite a fantastic week 3 game and the level of moxie that would make Rex Grossman feel insecure, Chase didn't have the greatest of games. With both the passing and rushing game struggling the defense was able to stifle the Utah offense that was trying to replace the QB and RB, both of them being new to the team.
The constant grinding between the two defenses yielded an OT game where the Cal offense was able to get the needed TD to seal the game. It was not a convincing win due to the fact that in the face of a top tier defense struggled to produce more than 2 meaningful scoring drives and a couple of sloppy turnovers due to Chase tapping into his Rex Grossman spirit dragon.
The defense had a convincing outing due to facing a QB in a new offense and RB who is breaking into the offense. With Cal DL continuing its reign of terror on QBs the team was able to shutter the Utah defense most of the time.
Overall, the outing confirmed the domination of BRETT JOHNSON et al. while the offense's proclivity to cause game threatening turnovers puzzles continues the storied tradition of cardiac Cal. It was a win, but it was not a convincing win, and with a USC-Oregon coming up after WSU stretch there is DOOM and gloom seeping across the fandom over Chase's Dragon Arm possibly going awry.
---
2020 Cal worst-case season
UNLV: W 24–17
TCU: L 10-14
Cal Poly: W 35-28
Utah: W 20-14 (OT)
Washington State:
USC:
Oregon:
Oregon State:
Washington:
Arizona State:
Stanfurd:
UC L.A.:
Win-loss: 3–1
---
This is a completely fictional account of the 2020 California football season had it transpired without COVID-19. All commentary, criticism, etc. of any player, coach, or figure is based on this total hypothetical and is not an analysis or indictment of the actual individual.