Write for California's Newest Contributor Has A Degree from Oregon?
A lengthy intro bio, because this requires some explanation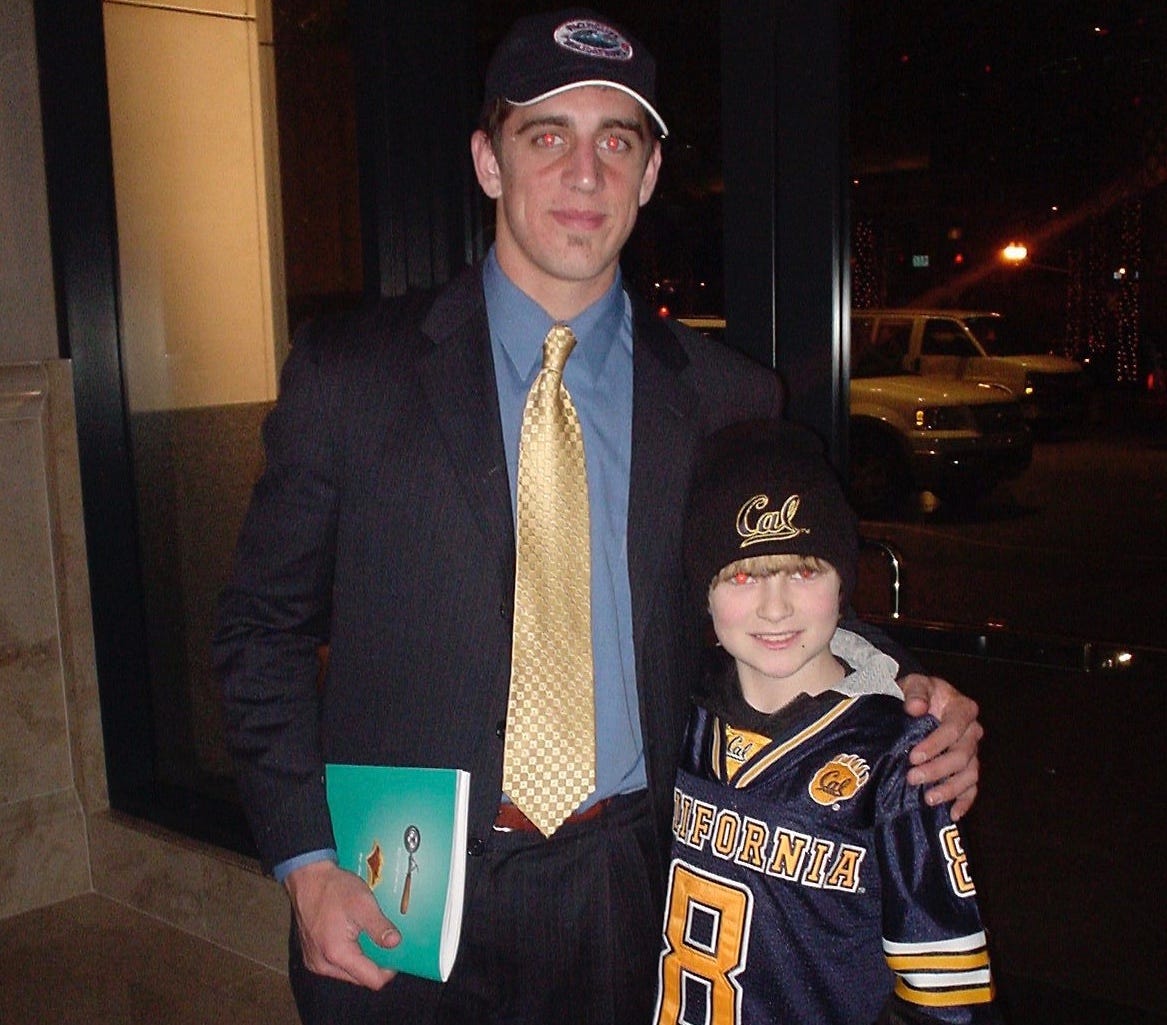 The year was 2004. The Motorola RAZR was the hot new phone on the market, Napoleon Dynamite became a surprising success in the box office, and mortgage lenders across the country were just starting the party. Life was good.  
It was also the year I became a lifelong Cal fan.  
Growing up in Oregon, my exposure of Cal football up to that moment was limited to the occasional away game at Reser Stadium or Autzen. TV games were also a rarity at that point, and there was no reason to make the trip down to the Bay Area to see a Tom Holmoe coached team. 
That all changed when my parents decided to take me to their alma mater for the homecoming game against UCLA. JJ Arrington rushed for over 200 yards, Geoff McCarthur scored an 80-yard touchdown, and Garrett Cross caught a one-handed pass that made SportsCenter top ten. Cal beat UCLA 45-28, with the game really never in doubt.  
As good as the 2004 Bears were though, it wasn't the quality of play that got me hooked. The gameday experience just felt – special. I'll never forget walking up the cracked steps in the old Memorial Stadium, the dim light that was probably a 1923 original dangling over the concourse from the crowd noise, emerging to a sold-out sea of blue and the band doing the script Cal formation while playing Fight for California.  
From that moment on, fandom became a year-round obsession. When it wasn't football season, I'd google anything I could find on Cal football history, always eagerly waiting for June when the Athlon or Lindy's preseason magazine would come out. I would study the recruits, sometimes messaging them on social media for the final push (I won't take full credit for the Marvin Jones commitment, the coaches played their part too), memorize the roster and spend summers waiting for 12:30 when college football final would air. If any of you ever visited oskifootball.com in 2007, that was my website.  
I would truly find out what life was like as a Cal fan at the 2004 Holiday Bowl. The Bears should have been playing 2 hours up I-5 on New Years Day in the Rose Bowl, but instead found itself down 38-17 in the middle of the third quarter to a subpar Texas Tech team. While I'm sure every Cal fan in Qualcomm Stadium wanted to cry, due to the lack of emotional restraint I possessed as a 10 year old, I actually did.  
My dad and his college friends didn't console me, they told it to me straight and said this was the life of a Bear. They told the tales of every time they had been let down, they ranged from the disappointing (losing the 1990 Big Game due to a questionable roughing the passer call) to the outright bizarre (adding 1 minute to the clock against Oregon State at Reser Stadium, causing the Bears to lose).  
In all honesty, that really didn't do it justice. Just a couple games that come to mind are the 2006 "Murphy's Law" of an Arizona game that ultimately cost Cal a trip to the Rose Bowl, or the 2007 game against Oregon State where we all know what happened.  
Growing up in Portland, the chances of me actually ever becoming a Cal student were slim to none. For one, it would have been a miracle to get in from out-of-state, secondly if I did pull off that miracle it would leave me $250,000 in debt before even ever taking a salary. As a result, I didn't even bother submitting an application.  
That all led me to the University of Oregon. While my time there had its ups and downs, it was 100% the right choice for me. I made life-long friends, had a lot of fun, and figured out what I wanted to do with my life, which ultimately led to me getting a master's degree from Johns Hopkins (any lacrosse fans out there?). As much as Cal was always my dream school, Oregon and Johns Hopkins have put me in a better position today.  
On paper, it makes no sense why I'd remain a die-hard Cal fan. In my time at Oregon, the Ducks went 45-9 with a Fiesta Bowl, Rose Bowl, National Title appearance and a Heisman Trophy winner. Marcus Mariota even opened a door for me at the student union while I was still 30 feet away, well beyond the conventional door opening limit. Cal went 17-32, including a 1-11 season with the highlight being an Armed Forces Bowl victory over Air Force.  
So why did I remain a Cal fan? I guess you could say that I'm too invested, or that I choose to be an unhappy person, or that I'm subconsciously punishing myself for something I did in a past life. But at the end of the day, Cal football is far from perfect, and that's what makes it so fun. For all the disappointment and heartbreak, the great moments are just that much sweeter. At Oregon, winning is expected. At Cal, it's a blessing.  
Do I still root for Oregon? Of course I do, and I'm a pretty big fan. I was at both the 2015 and 2020 Rose Bowls, and the gamedays at Autzen while I was a student were a blast (shoutout 1648, if you know you know). The Oregon vs. Cal game each year is by far my least favorite, I absolutely hate watching it and unfortunately this year it might decide the Pac-12 North. I try to remain neutral, not wearing team colors, but I would be lying if deep inside I wasn't screaming "Go Bears!"  
So there's my story. To the Cal faithful, hopefully my fandom seems a little less irrational. To my fellow Oregon alumni, I hope you still consider me one of your own. I hope I can put my obsession to good use through writing my thoughts out on this blog, and that we can celebrate the wins and laugh away the losses.  
Go Bears.