Discover more from Write For California
A community for California Golden Bears, about the California Golden Bears, made by California Golden Bears.
Over 4,000 subscribers
Official: Pac-12 CEO Group votes to resume 2020 college football season
Restarting on November 7th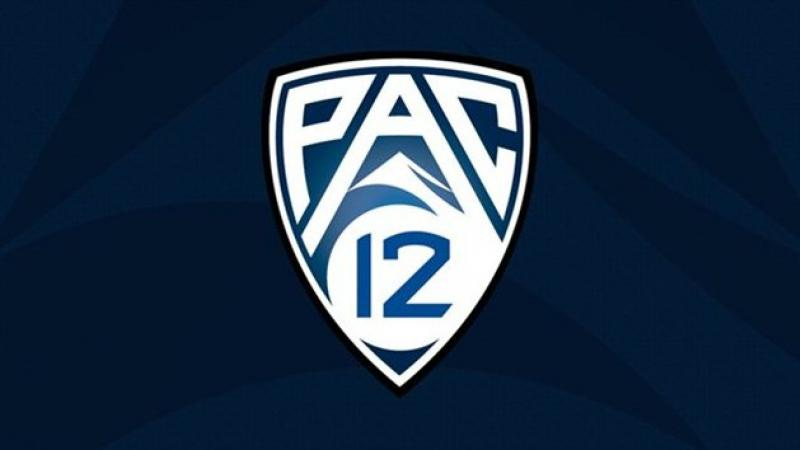 The Pac-12 CEO Group, the collection of university chancellors and presidents, convened Thursday to vote on whether or not the 2020 football season would start back up in the next couple of months. Jon Wilner of the Mercury News was the first to report the news.
Official announcement and specifics will most likely be announced at the Zoom Webinar for the media at 5 PM Pacific time, but early reports point toward a Nov. 7 start date with seven games played.
The decision was u-turn after the group decided to postpone all fall sports back on August 11th. The conference reconvened Thursday afternoon to decide on the return of fall sports due to advancements in rapid-testing after the Pac-12 announcing a partnership with Quidel and mounting pressure after the BIG10 reversed course to start a football season, leaving the Pac-12 as the only Power 5 conference without fall sports.
This announcement was foreshadowed with a report earlier in the day by John Branch of The New York Times who tweeted about the City of Berkeley loosening restrictions allowing practice to begin. He wrote, "Berkeley Public Health OKs "college sports teams with an approved, institution-specific 'return to play' safety plan" to practice indoors and conduct other activities. Cal making plans for football practice on Friday -- dependent on today's Pac-12 vote."
He also added later, "Berkeley Public Health just loosened restrictions for Cal sports. That clears the way for football but has a big impact on other sports. Cohorts were 12, now 25. Gym can open for basketball teams. (Goodbye, tennis courts?) Not normal, at all, but a nudge toward normal."
One more added note that could be a potential reason in the decision to play is this tweet from Ralph Russo of the AP.
This is a breaking story and will be updated as we receive more details.
---
Update #1 (4:00PM PST): Kyle Bonagura of ESPN reports the general schedule.
---
Update #2 (4:35PM PST): PAC-12 releases their official statement. Announcement also includes Basketball beginning on Nov 25th, with more specifics to be announced later.
SAN FRANCISCO - The Pac-12 CEO Group announced today that based upon updated Pac-12 COVID-19 Medical Advisory Committee recommendations that take into account material changes to testing capabilities, the prevalence of COVID-19 and cardiac issues, along with updated state and local health official guidance, the Conference will resume its football, basketball and winter sport seasons.  The football season may now commence for those teams that have the necessary state and local health approvals on November 6, men's and women's basketball on November 25 consistent with the NCAA's official start date for these sports, and other winter sports consistent with the NCAA season dates for those sports.  The decision follows a meeting of the CEO Group last week where the Pac-12 COVID-19 Medical Advisory Committee presented its updated health and safety recommendations (available here), along with the CEO Group having reviewed details on the rollout of the previously announced Quidel daily rapid-results testing program.
For universities utilizing daily antigen testing, at least one weekly PCR test will also be administered for each student-athlete, in addition to all positive tests to be confirmed with a PCR test. All testing recommendations will be reviewed and updated as needed on an ongoing basis.

The August 11 decision of the Pac-12 CEO Group to postpone sport competitions was based upon three central concerns cited by the Medical Advisory Committee: consistent testing capabilities across all Pac-12 universities, the prevalence of the virus in Pac-12 communities and nationally, and concerns related to possible cardiac concerns potentially associated with COVID-19.  The decision to resume sport competitions today is based upon updated Medical Advisory Committee recommendations that point to material improvements in each of these three areas, along with updated state and local public health guidance. 

In addition to the consistent access to sufficient testing across all Pac-12 programs, community prevalence has shown continued improvement in the majority of communities across the Pac-12 footprint. To address concerns regarding potential health outcomes related to the virus, each Pac-12 sports medicine group will be implementing cardiac monitoring protocols for all student-athletes with a positive test. The Pac-12 institutions are also participating in a national COVID-19 cardiac registry which will allow for medical practitioners to monitor closely, and gain greater insight into, potential health outcomes in student-athletes.

With respect to football, there was agreement that these advances permitted either a fall or a winter season.  After extensive discussion of the relative merits of the two approaches, a strong preference emerged for a fall season, and the CEOs unanimously agreed to proceed with that schedule.

No fans will be permitted at any sporting competition taking place on Pac-12 campuses.  The decision to not allow fans at competitions will be revisited based upon health and safety considerations in January 2021.

"The health and safety of our student-athletes and all those connected to Pac-12 sports remains our guiding light and number one priority," said Pac-12 CEO Group Chair and University of Oregon President Michael Schill.  "Our CEO Group has taken a measured and thoughtful approach to today's decision, including extensive consultation with stakeholders on the evolving information and data related to health and safety."

"From the beginning of this crisis, our focus has been on following the science, data and counsel of our public health and infectious disease experts," said Pac-12 Commissioner Larry Scott.  "Our agreement with Quidel to provide daily rapid-results testing has been a game-changer in enabling us to move forward with confidence that we can create a safe environment for our student-athletes while giving them the opportunity to pursue their dreams. At the same time, we will continue to monitor health conditions and data and be ready to adjust as required in the name of the health of all."

The Pac-12 COVID-19 Medical Advisory Committee concluded in its updated recommendations that "the conditions for the resumption of contact/competition can be met by the institutions when antigen testing is available on each campus. We believe access to near-daily rapid point of care testing for contact sports will significantly improve our ability to prevent transmission of COVID during higher risk of transmission activities and reduce the risk of travel."

In the sport of football, Pac-12 universities with the necessary public health approvals may commence practice immediately with a seven game Conference-only season to begin on November 6, and the Pac-12 Championship Game on December 18, enabling Pac-12 teams to be considered for selection by the CFP. The football schedule will be released in the coming days.

In the sport of men's and women's basketball, the season will begin on the NCAA official start date of November 25.  Further details regarding basketball schedules will be released in the near future.

For the Winter sports of wrestling, women's gymnastics, and men's & women's swimming and diving, each university will determine when practice may commence in accordance with local public health official guidance and the situation on campus. Final competition schedules will be released for those sports at a later date. Fall sports for which post-season championships were postponed by the NCAA until the spring will be conducted starting January 2021, with preparation and practice occurring during the fall as permitted by NCAA rules.

In all cases, competition with non-conference opponents will be contingent upon such non-conference opponents implementing minimum testing protocols in accordance with NCAA and Pac-12 COVID-19 Medical Advisory Committee recommendations.
---
Update #3 (5:44PM): Cal releases official statement with quotes from AD Jim Knowlton, HC Charmin Smith, HC Justin Wilcox, HC Mark Fox and select student athletes.

Statement from Director of Athletics Jim Knowlton:
Today's announcement by the Pac-12 provides an optimistic next step in order to resume competition. Our goal since the onset of the pandemic has been to provide a safe way for our teams to return fully to the sports they love. That has not changed and remains our primary objective. Working alongside Chancellor Carol Christ, we have remained thoughtful and deliberative in our approach every step of the way. We have no higher priority than the health and well-being of everyone associated with our athletic programs – student-athletes, coaches, staff and the Cal community.

Our return-to-campus protocols will continue to follow guidelines in line with the Berkeley Public Health order, and within our current structure, we believe we have a high level of control in place. With nearly 250 student-athletes training on campus, we are happy to report that we have not seen any cases traced back to contact within our facilities. Over the past month, we have seen decreasing infection rates in the Berkeley area and have developed a better understanding of health risks and treatment. With the addition of rapid daily antigen testing, which is expected to be operational very soon, we are confident that we can significantly limit the spread of infection during athletic activity.

University Health Services continues to work in concert with local public health authorities to discuss a roadmap that will allow a safe return to full athletic activities. Conversations have been productive, and we are grateful for their leadership and partnership. Our plan for resumption of athletic activities has been approved by Berkeley Public Health and is in full alignment with Pac-12, state and NCAA guidelines. We will be increasing our cohort size, adding indoor workouts (up to 10% capacity), and adding contact activities once daily testing is available. We are ready to move forward on a path to competition and will be prepared to adjust whenever it becomes necessary.

Statement from men's basketball coach Mark Fox
We are excited about the move to start the season in November. The Pac-12's securement of testing and the hours of study and work by so many led us back to a point where we can do this safely. I want to thank Chancellor Christ and Jim Knowlton for their commitment to our young people. We have not been in a gym for over six months but our players are excited that we will be inside soon. I am very appreciative of the patience they have shown throughout the pandemic. They have continued to invest in all ways possible despite the circumstances, and today we are all excited that the season is coming soon.

Statement from women's basketball coach Charmin Smith:
I think this is a great first step. It's important that our conference continues to put the health and safety of our student-athletes and coaches first. Our ability to test daily is huge, and I know that our players are looking forward to getting back into the gym in a safe way. I also want to acknowledge the continued efforts from Jim Knowlton and Chancellor Christ, which have paved the way for us to return to play.

Football Coach Justin Wilcox
We are excited that the Pac-12 CEO Group has voted to resume our football season based upon the updated recommendations of the league's medical advisory committee. We have a lot of work to do in a short amount of time to be prepared, and we will be nimble and flexible in that preparation. There has been a lot of work done by so many people to get us to this point, and we realize that we must continue to follow all protocols and guidelines that have been established in order to play football this year.

Junior Quarterback Chase Garbers
My teammates and I are ecstatic that the Pac-12 vote today came out positive, and we can't wait to get back on the field for games starting in November. We have stayed prepared for this exact moment, and we are going to be fully prepared to accomplish our goals this season. The member Pac-12 schools have done a great job coordinating logistics and safety for us players,and Cal has done a tremendous job in making sure we are safe and will be prepared. There is work to be done, and we can't wait to get after it as a team. My teammates and I are excited to get this 2020 season kicked off. Go Bears!

Senior Safety Elijah Hicks
I'm glad the Pac-12 has found a safe way for us to play. I have been working hard all throughout the pandemic. There are so many negative things happening in our country right now and to be able to play football again makes me happy and turnt up!