Discover more from Write For California
A community for California Golden Bears, about the California Golden Bears, made by California Golden Bears.
Over 4,000 subscribers
Worst case: New football offense stumbles & underwhelms at UNLV
Things can only get better from here?
With no Pac-12 Football in 2020, Write for California will instead be covering a mock season. In place of our standard game previews, we will start our pregame "coverage" with fictitious contrasting best- and worst-case scenarios for each game (inspired by Ye Olde ESPN Pac-12 Blog) had COVID-19 never cursed us. The week will culminate in a video game simulation on Saturday (with commentary by Rob Hwang and Trace Travers) and a game recap by Nick Kranz on Monday.
---
Sometimes you don't want to read that storybook ending.
And for 60 agonizing minutes, it felt like UNLV was destined to enjoy their storybook ending.
What better housewarming present for the NFL's stunning new Allegiant Stadium than a win? How invigorating for a struggling program to pick up a win over a rising team with national attention to kick off the tenure of a new head coach?
To make matters all the more poetic, said new head coach (Marcus Arroyo), a back-up quarterback (Max Gilliam), an offensive analyst (Nate Longshore), and linebackers coach (Kenwick Thompson) all spent time at this school they would have vanquished in this storybook ending. (Former Cal commit Armani Rogers and former Cal player Biaggio Ali-Walsh have since left UNLV and the sport, respectively, to put an end to all the connections.)
And maybe that makes us the Evil Queen or the Monstrous Dragon, but I'm thankful that the Cal defense plunged the dagger to seal the win. But it's isn't right to get to the ending so soon.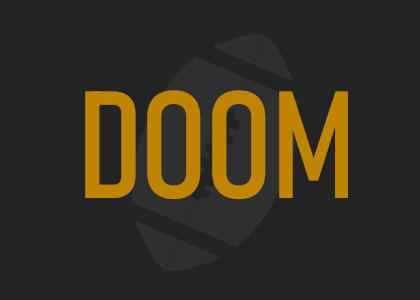 We should instead start at the beginning of the game, when the offensive-minded Arroyo got the ball in the hands of his favorite unit. As an omen for how the rest of the game would proceed, QB Kenyon Oblad was able to get the ball moving, but ultimately struggle to score against the stout Cal defense.
The Cal offense on the other hand… didn't have as successful of a showing. It was just Game One, but I'm concerned that we've seen the backbone of the Musgrave offense—two runs up the gut for no gain to set up a third-and-long that would be insurmountable to the offense. Heroic individual effort would bail us out from time to time—like Makai Polk turning a short screen into a 47-yard gain or any one of Nikko Remigio's tough catches across the middle of the field—but we have to find a better solution than crossing our fingers and rubbing that rabbit's foot.
QB Chase Garbers finished the game with three total touchdowns (two passing and one on a scramble) and one interception, which appeared to be miscommunication between him and the receiver; coupled with Dario Longhetto's 31-yard field goal, Cal's 24 points was barely enough. The Rebels had a chance for a game-tying touchdown, driving downfield in the waning minutes of the game. Thankfully, the defense came through to save the day with an interception by Joshua Drayden—the dragon slaying the prince in the final moments. Relying on the defense to save the team is par for the course for the Bears under Justin Wilcox. Hopefully the offense can sort out some of the wrinkles and soon.
Growing pains are a thing, right?
(That question is valid if you've ever met me because I never physically grew.)
---
2020 Cal worst-case season
UNLV: W 24–17
TCU:
Cal Poly:
Utah:
Washington State:
USC:
Oregon:
Oregon State:
Washington:
Arizona State:
Stanfurd:
UC L.A.:
Win-loss: 1–0
---
This is a completely fictional account of the 2020 California football season had it transpired without COVID-19. All commentary, criticism, etc. of any player, coach, or figure is based on this total hypothetical and is not an analysis or indictment of the actual individual.