Positive Covid-19 Result Pauses Cal Basketball Team Workouts
Cal Athletics says the student-athlete who tested positive is asymptomatic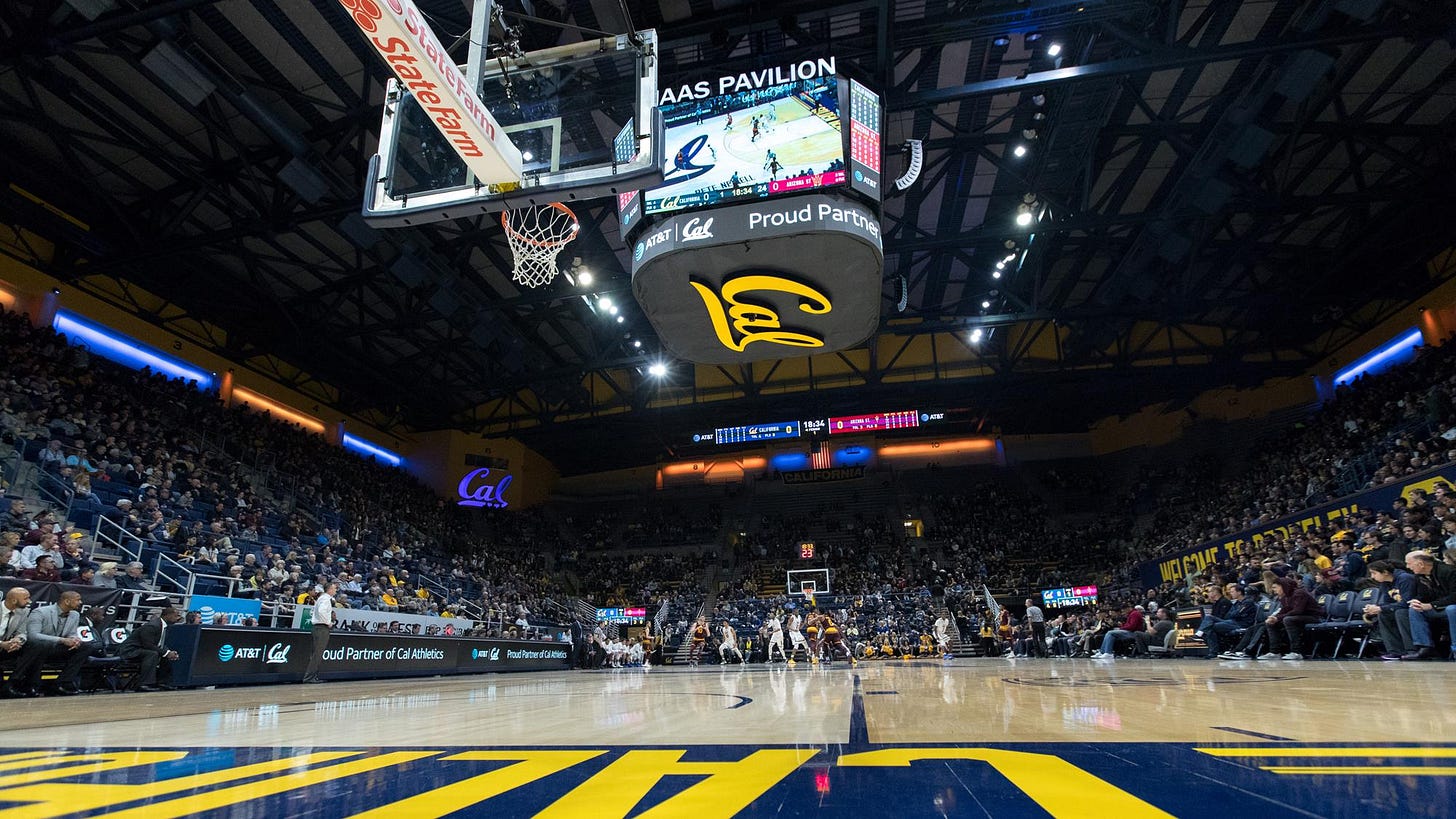 Haas Pavilion in Berkeley, Calif. (Photo Courtesy: Cal Athletics)
Cal's men's basketball team, which began practice earlier this month, is pausing team workouts for "up to two weeks," according to a prepared statement released Tuesday by Cal Athletics.
"Cal's men's basketball team will pause team workouts for up to two weeks after a member of the program received a positive Covid-19 result following a regularly scheduled PCR test," the university said.
The university did not identify the student-athlete who received the positive Covid-19 test result to respect the student and relevant privacy laws. However, Cal Athletics did confirm the student-athlete is currently asymptomatic.
Despite the setback, second-year head coach Mark Fox remains optimistic.
"For nearly eight months we have managed around pandemic-related issues with our eyes looking forward to a season. Our team and staff will continue to do so now," California Head Coach Mark Fox said in a prepared statement.
The Pac-12 Conference announced the resumption of football, basketball and other winter sports' seasons on Sept. 24, 2020. At the time, the conference credited the availability of daily rapid-results testing.
On Sept. 30, 2020, the conference said it expanded its testing capabilities by working with Fulgent Genetics, a technology company offering "comprehensive" genetic testing. Under the partnership terms, Fulgent Genetics will provide reverse-transcription polymerase chain reaction testing to supplement the antigen testing supplied by the health diagnostics company Quidel Corporation used for daily rapid-results testing.