College Basketball Recruiting: Who might arrive through the Transfer Portal?
The Bears are still scrambling for guard depth, so let's take a look at the names the rumor mill has churned up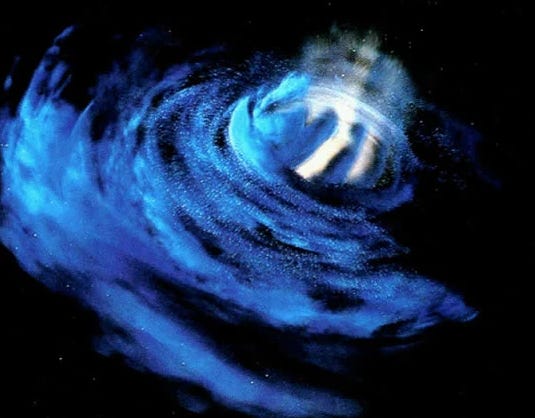 I would gladly accept any and all assistance the Gamma Quadrant can provide
Let's start with the bad news: On Wednesday, JC transfer point guard Malik Zachery went with hometown Buffalo over Cal. Then on Thursday, Juhwan Harris-Dyson entered the transfer portal. As of right now, here is a list of scholarship players expected to be on Cal's 2020-21 roster who can plausibly fill the 120 minutes per game of guard/wing minutes:
Joel Brown
Kuany Kuany
Matt Bradley
Dimitrios Klonaras
Jalen Celestine
Monty Bowser, maybe?
There are lots of potential problems if Cal can't add to the roster. For one thing, Joel Brown is the only point guard. For another, some of these players might not yet be ready for prominent roles in the rotation. And finally, it would only take one or two injuries to be really, really screwed.
Losing out on Zachery means that there's no particularly obvious target to fill the any of the three open scholarship slots that the Bears now have to play with.
Prior to Zachery's decision on Wednesday a flurry of names started popping up on twitter, which was a little bit of a warning that Zachery probably wasn't going to be coming out west. But hey, at least it gives us some names to talk about and speculate about. Below you'll find some brief analysis of who Cal might be chasing.
Point Guards
Michael Flowers, Junior, Western Michigan
For my money, the most intriguing name I've seen connected to Cal. Flowers has a diverse offensive game that suggest to me he could make the transition from mid-major to P5 better than most. For one, he's a more than capable shooter, with a career 34.5 three point percentage on nearly 400 attempts, and he's 80% from the line. For two, he's not just a shooter - he's put up more 2 point shots in his career and he's gotten to the line a lot for a point guard. And while he hasn't put up elite distribution numbers, his assist-to-turnover ratio is perfectly reasonable.
Which is why he's probably going to be something of a hot commodity relative to other transfer options:
That's at least five power conference offers (I'm counting Butler from the Big East for basketball purposes), so Cal might be in for a fight. But hey, at least he's 'looking at [Cal]!' Also of concern: Unless he gets a waiver, he'll have to sit out a year. He's probably still be worth taking if he had to sit out, but Cal still needs somebody to play point next year.
Jarred Hyder, Freshman, Fresno St.
Hyder is unusual for this list solely by virtue of being a freshman - everybody else is an upperclassman. As a consequence, we can't say as much definitively about his game. He did get a ton of playing time as a freshman point guard, and perhaps unsurprisingly struggled with turnovers as a consequence. He also struggled to hit shots efficiently from most spots on the floor, though his strong free throw shooting is perhaps evidence that he can grow as a shooter given time to develop.
So, on the bright side, he has three years of eligibility remaining, with more time to develop as a player. On the downside, he would presumably have to sit out a year, and again, Cal needs a point guard who's eligible NOW. And like Flowers, this isn't a situation where Cal can just waltz in and add Hyder with no competition:
Drew Buggs, Grad Transfer, Hawaii
Hawaii junior Drew Buggs is an interesting example of a player with huge positives and significant concerns. On the plus side, Buggs may be the most gifted passer Cal could reasonably attract this season. He's led the Big West in assist rate for two years running despite playing on a team that hasn't exactly been full of great shooters. Used correctly, he's a player that could open up an offense.
On the down side, he just couldn't make jumpers. Last year he was a combined 56-202 on long 2s and 3s. If he's in an offense where he's surrounded by shooters and guys who can get open, then his own lack of shooting might not be a problem. I'm not particularly convinced that Cal is that perfect fit for his skill set. But perhaps most importantly? Buggs is a grad transfer, and is eligible to play immediately. Hyder and Flowers aren't. For that reason alone, Buggs might be the most important player available for Cal right now.
Shooting Guards/Wings
Quan Jackson, Grad Transfer, Georgia Southern
Note: This was written just prior to the news that Jackson elected to transfer to UAB. Cross another possibility off the list!
Jackson is an interesting possibility. On the plus side, he's a really intriguing defender. For three years he's been an elite ball hawk, but without committing a ton of fouls. He's a solid rebounder and decent at getting to and converting at the rim for his size. On the other hand, his shooting is iffy. After two average 3 point shooting seasons his percentage plummeted to 28.6%. One year fluke? Impacted by the line moving further out? I'm confident his defense would translate, but if he struggles to finish inside against higher level competition AND his shooting stays iffy then he could struggle to contribute on the offensive end.
Ryan Betley, Grad Transfer, Penn
If he came, he'd be following in the increasingly long line of Ivy League grad transfers to Cal, and there's a solid chance that his game would be pretty similar to Grant Mullins and Dwight Tarwater, in that Betley would be a 3-and-D wing. That's not far from what Betley did at Penn, with 60% of his shots coming from three and a correspondingly low rate of drawing fouls. And, as noted above, he's a solid rebounder for his size (methinks that Mark Fox likes guys who can pull down a board).
Forwards
Maxime Boursiquot, Grad Transfer, Northeastern
A Canadian from (could you have possibly guessed?!) Ottawa, Boursiquot is listed at only 6'5'' but had the stat profile of a true forward for a very undersized CAA Northeastern team. He sported the highest defensive rebounding rate on the team, hit 60% of his 2 point shots, and committed his fair share of fouls trying to defend inside. He is capable of stretching the floor as a 39% three point shooter for his career on a relatively limited number of attempts.
Again, his defense is likely a bit plus. He averaged nearly 2 steals/game, a large number in limited minutes, though I think there are real concerns about whether or not he could defend Pac-12 forwards without lots of fouls. Offensively, his shot making isn't a concern, but he did average north of 2 turnovers/game.
So who's going to actually come to Berkeley?
¯\_(ツ)_/¯
Of the five available names listed above, only two of them (Flowers and Betley) are described as having interest in Cal. Knowing that Cal is chasing a guy is one thing, but knowing the guy is interested in return is another. In theory, Cal would seem like a relatively attractive destination considering the potential playing time available at a Pac-12 school, but theory isn't worth much.
Buggs, as the only for sure immediately eligible point guard on the list, is clearly the most important target. Boursiquot conversely seems is a relative luxury since Cal already has four players set for their interior rotation. I think Flowers is the Best Player Available, and if he is eligible or gets himself a waiver to play immediately, that would actually be something of a coup. But with three slots open, Cal would perhaps gladly take anybody actually willing to come.
I usually advocate for patience in these sorts of situations - for all we know there are other names that haven't been churned up on twitter who will end up in Berkeley. It's not worth evaluating a recruiting class before it's complete. But the hour is late. There aren't many high schoolers left uncommitted, their aren't many JC recruits left uncommitted, and most of the best transfer options are already spoken for.
If Cal is to maintain the momentum built from their unexpectedly improved 2019-20 season, they're going to have to find some names that can contribute, and those names are dwindling rapidly.