Discover more from Write For California
A community for California Golden Bears, about the California Golden Bears, made by California Golden Bears.
Over 4,000 subscribers
Should Coach Wilcox Be Concerned About Force Majeure?
The university's dispute with Under Armour may be a boon for California's football head coach
Thanks to the ongoing pandemic, a few new words and phrases have entered the common lexicon.
Notably, we do our best to don personal protective equipment, taking care to reserve N95 respirators for front-line workers, when we aren't sheltering in place, or if social distancing is not possible to avoid Covid-19, the disease caused by the novel coronavirus.
Now, a legal term has entered the zeitgeist: force majeure.
Force majeure clauses, sometimes called the "Acts of God" section, generally make it into legal contracts to protect the parties from uncontrollable or unforeseen events.
And as luck would have it, California Head Coach Justin Wilcox's employment contract with the University of California is one of the few agreements among college football coaches nationwide with a force majeure clause.
Under the ominous heading "Termination by death or disability of coach or by force majeure," Coach Wilcox's 2017 contract reads in part:
… In the event of Coach's inability to continue to perform all of his essential job functions under this Contract by reason of some other occurrence beyond the control of either party to this Contract, this Contract shall thereupon terminate and all future obligations between the parties under this Contract shall cease…
As the coronavirus disrupts a new aspect of our daily lives and society-at-large seemingly every day, we ask: Could the University use the force majeure clause to save $3 million or more if the upcoming 2020 football season is canceled?
To be clear: Write for California is not aware of any attempts by the University to invoke force majeure to fire Coach Wilcox, and he is not on the hot seat, especially on the heels of a winning 8-5 season that includes successes in the Big Game and postseason Redbox Bowl.
First, is Covid-19 a force majeure event?
The answer may very well be yes. Coach Wilcox's force majeure clause can be considered "broad" with its vague mention of "some other occurrence beyond the control of either party." Similarly, it doesn't list specific events beyond death or disability, the latter often considered a separate clause in its own right.
The American Bar Association, the major professional association of lawyers, notes: "Any broad force majeure clause language should apply since March 11, when the World Health Organization declared [Covid-19] a pandemic. The association adds that even without a specific reference to an epidemic or pandemic, coronavirus "should qualify under most force majeure clauses due to the government-imposed travel bans and quarantines."
California, since July 13, closed indoor operations for dine-in restaurants and recreational activities, including movie theaters, museums and zoos after Covid-19 cases in the state surged past 300,000. Alameda County, home to Berkeley, Calif., is subject to even more lockdown restrictions. In short, the start of live audience sports in the Golden State remains far away.
How does force majeure affect employment contracts?
Employers need to consider whether the force majeure event prevents "non-performance completely or only during the [duration] of the force majeure event," before they consider invoking the clause, according to the Society for Human Resource Management, the professional association of human resources professionals.
This is because the party that wants to invoke force majeure needs to make a reasonable attempt to hold up its side of the contract in many cases. Employment contracts are similar. Amidst the Covid-19 pandemic, employers have pushed back new hires' start dates or told employees to work from home in response to local and state shelter-in-place orders, for example.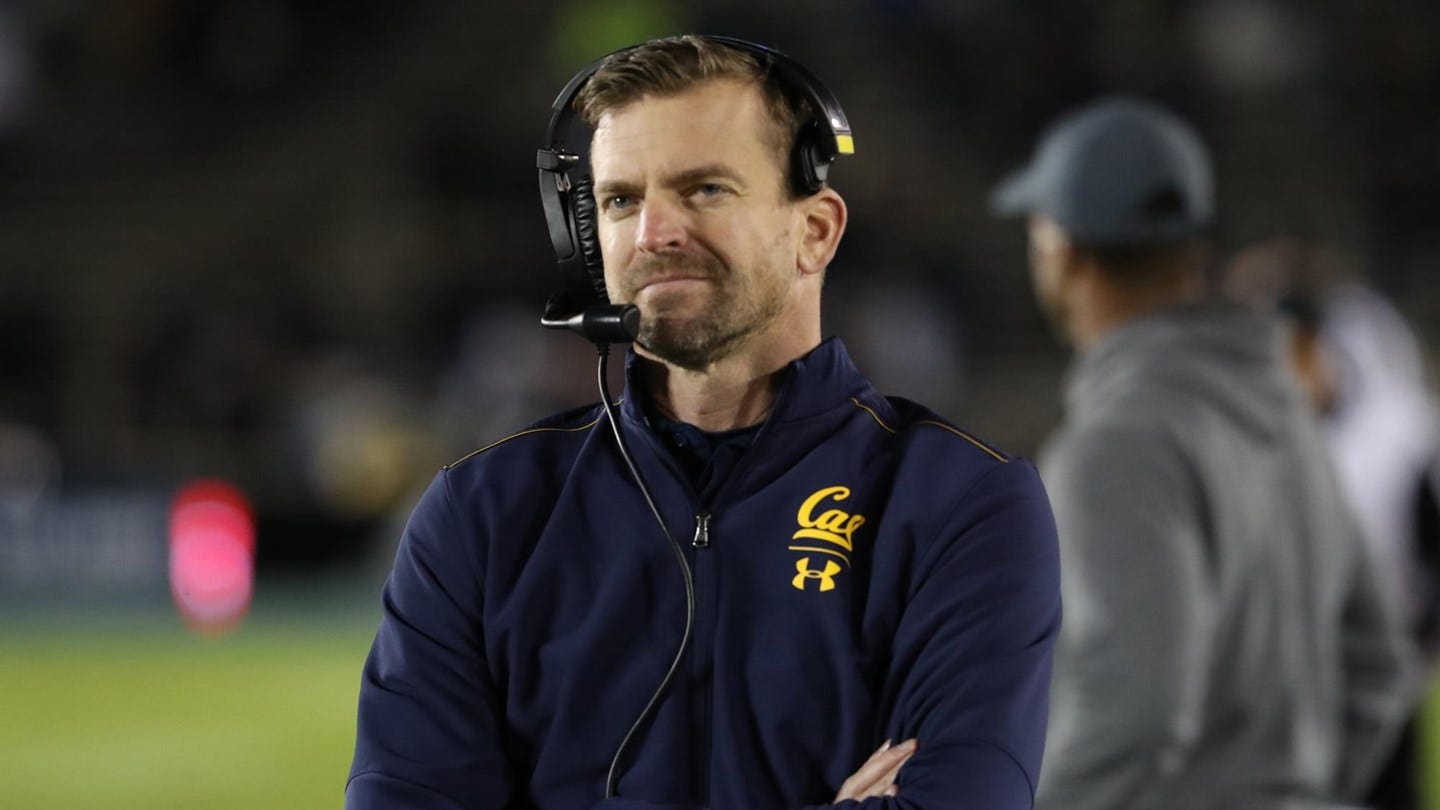 California Head Coach Justin Wilcox on the sidelines during a football game. (Photo Courtesy: Cal Athletics)
Fortunately for Coach Wilcox, Under Armour's desire to drop its sponsorship deal with the Golden Bears comes at a prescient time.
In its negotiations with Under Armour, the University is likely stressing the temporary nature of Covid-19 and its ability to provide the agreed-upon "marketing benefits" in an attempt to keep its deal with the footwear and athletic apparel manufacturer.
Should the University attempt to invoke Covid-19 as a force majeure event to terminate Coach Wilcox's contract—again, this is a hypothetical—it would be hard-pressed to argue it expects the pandemic and its effects on the football season to prevent Coach from doing his job entirely.
Besides, the bad press and certain reputation damage of even considering the use of force majeure during the pandemic to fire a coach will all but guarantee the position will remain unfilled—undoubtedly good news for many college football coaches good and bad around the country.