California may need to renegotiate its Learfield rights deal
More budget woes could be in store for Cal Athletics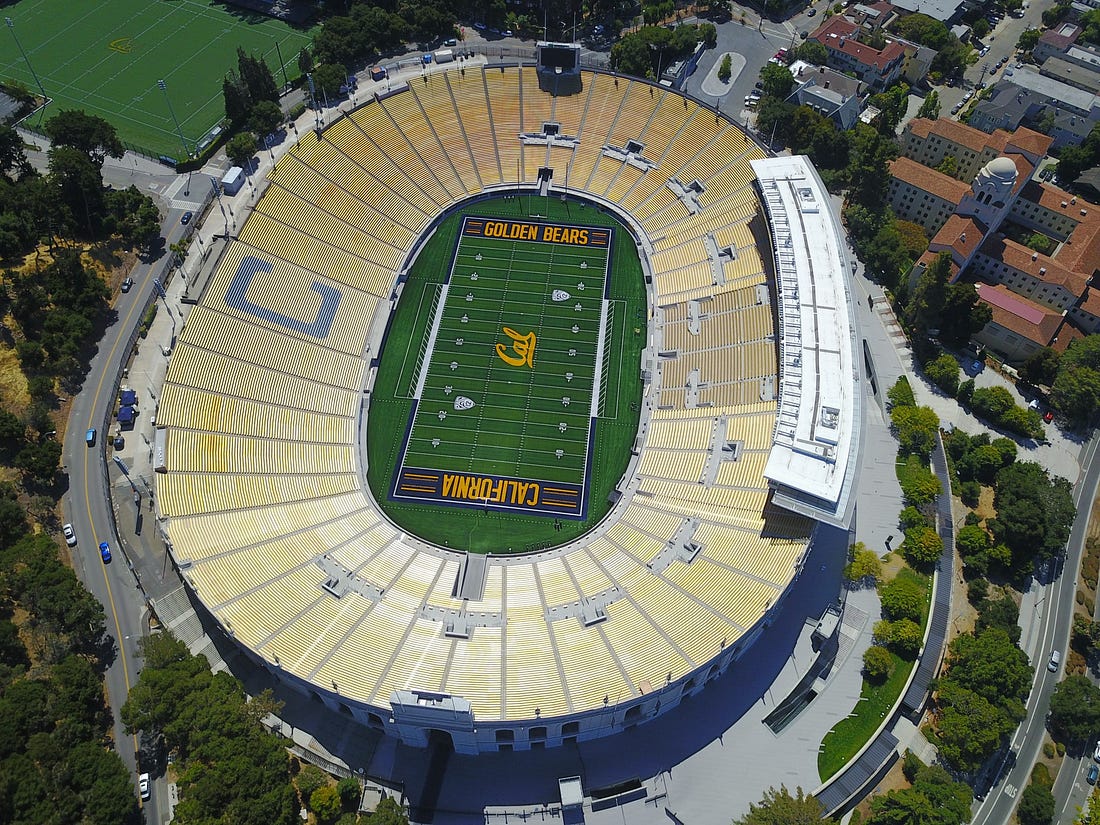 California's budget woes may soon take a turn for the worse. Yet another major company is likely seeking to renegotiate or cancel its multi-million-dollar contract with the Golden Bears.
Learfield IMG College, the collegiate sports marketing behemoth, plans to significantly restructure its finances and operations because of the ongoing coronavirus pandemic, The Wall Street Journal reported Friday. The company hired a major law firm to help it renegotiate its obligations, which include large, complex multi-million-dollar deals.
The article confirms the San Jose Mercury News' story this summer that Learfield asked California to revise or terminate the rest of its sponsorship agreement.
Learfield generally pays universities an annual cash payment over many years in return for multimedia rights, which can include radio, television, and in-stadium signs and displays, plus sponsorships and even concession and ticket sales. Recently, the company has started renegotiating its contracts to move toward revenue-sharing payments from the fixed fees it previously paid.
The marketing company owns the multimedia rights to the California Golden Bears and about 200 other college teams, including more than 80% of the top 65 collegiate sports programs, and the Atlantic 10, Big 12 and Big Ten conferences. Altogether, Learfield has a more than 80% market share in collegiate athletics broadcasting.
Learfield is now buckling under the pressure of its large client list.
As concerns about Covid-19, the disease caused by the novel coronavirus, grow, conferences and universities across the country have postponed or even considered canceling the upcoming football season and the rest of their fall sports slate. Still, Learfield, in most cases, must make the large disbursements as it agreed.
California's contract with Learfield is worth more than $56 million in cash and promotional and marketing spending, or $8 million in cash every year until the athletic season ending in 2027. The Golden Bears signed the 10-year, $100-million deal in 2016, right after inking the blockbuster Under Armour partnership.
Any renegotiation would likely be devastating for the Golden Bears at a time when it can least afford downward pressure on its revenue. The coronavirus pandemic recently canceled the Pac-12 Men's Basketball Tournament midway, and the NCAA Division I "March Madness" basketball tournament did not take place; both missed post-season events will result in reduced revenues for California, including from future conference distributions.
Before the coronavirus pandemic, in the athletic year ended 2019, California held the unfortunate distinction of having the second-largest operating deficit in the country at more than $19 million.